Near enough is not good enough
Carla, Thursday 1 May 2008
That's the inscription thought to be written by Frank Hurley, found written on the wall of the darkroom in Mawson's Hut, Cape Denison, Antarctica.
Frank Hurley of Sydney, Australia, was an adventurer in his own right who had been to Antarctica with the Australian Mawson expedition of 1911-1913. Called 'the mad photographer' by his First World War troops during his time as war photographer of the Australian Imperial Forces, he became a known story-teller and artist through photo-documentation during World War II.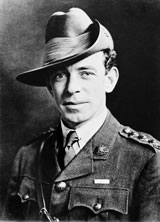 Unable to take a posed picture on an active battle field, Hurley created composite images made by layering two or three negatives together. While he saw this as exposing the true essence of the war, others felt he was constructing a false narrative for the public eye. Some of his most famous battle scenes are composites that show soldiers in active battle, and although artistically created to reveal an emotion, this was a scene he'd witnessed numerous times. After his military and Antarctic endeavours, Hurley continued travel and documentation of parts of the non-Western world that were being lost to modernism. He was a pioneer in filming documentaries, was cinematographer on many early Australian films, and later in life travelled around his own country capturing images of its people and landscape.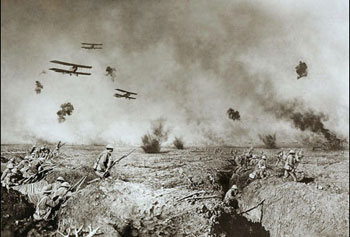 Hurley joined the Imperial Trans-Antarctic Expedition in 1914 as official expedition photographer and some of his photographs from this expedition can be seen online. This expedition was undertaken to cross the continent of Antarctica, a feat which had never before been attempted, and which was seen as the last Antarctic prize to be claimed for Great Britain. During his time in Antarctica he became known as 'a warrior with his camera [who] would go anywhere or do anything to get a picture.' With incessant energy and boundless enthusiasm he captured images of the expedition, often putting his own life at risk. He climbed the ship's mast and traversed delicate ice floes to capture important and often artistic images to tell the story.
Shackleton and his men didn't cross the continent as planned. Before reaching land the Endurance became wedged in ice and had to be abandoned by the crew. Hurley argued with Shackleton to go back to the sinking ship to rescue his precious glass plate negatives. Diving below the icy waters of the sunken ship he found these jewels that he'd soldered shut in a tin. The legendary story follows how he and Shackleton went through the hundreds of negatives, smashing those that could not be taken in their harrowing journey to be rescued. Imagine the images nobody has yet seen, in an icy grave at the bottom of the Weddell Sea.