Yinlong
Yinlong
Pronunciation:

yin-long

Name meaning:

'hidden dragon'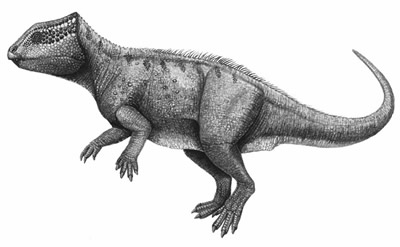 © Andrey Atuchin
Type of dinosaur:

Length:

1.2m
Diet:

herbivorous

When it lived:

Mid Jurassic, 159-154 million years ago

Found in:
The earliest known ceratopsian, showing features of ceratopsians, pachycephalosaurians and heterodontosaurids.
Taxonomic details
Taxonomy:

Dinosauria, Ornithischia, Genasauria, Cerapoda, Marginocephalia, Ceratopsia

Named by:

Xu, Forster, Clark and Mo (2006)

Type species:

downsi
The nation's favourite dinosaur is back for a short visit and sharing memories of nature from across the UK.
Free installation. Now open.