Equijubus
Equijubus
Pronunciation:

ee-kwee-joo-bus

Name meaning:

'(unknown)'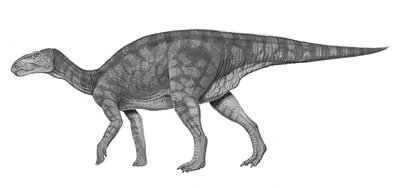 © Anness Publishing / NHMPL
Diet:

herbivorous

When it lived:

Early Cretaceous, 127-99 million years ago

Found in:
Known from skull and postcrania, Equijubus is thought to be the earliest duck-billed dinosaur (hadrosaur).
Taxonomic details
Taxonomy:

Dinosauria, Ornithischia, Genasauria, Cerapoda, Ornithopoda, Euornithopoda, Iguanadontia, Euiguanadontia, Dryomorpha, Ankylopollexia, Iguanodontoidea

Named by:

You, Luo, Shubin, Witmer, Tang and Tang (2003)

Type species:

normani
The nation's favourite dinosaur is back for a short visit and sharing memories of nature from across the UK.
Free installation. Now open.