Spinosaurus
Spinosaurus
Pronunciation:

SPINE-oh-SORE-us

Name meaning:

'thorn lizard'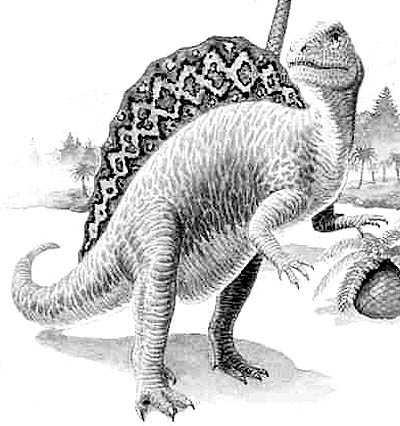 Dinosaur description:

4000kg, 18.0m-long
Diet:

carnivorous

Country:

Period:

Late Cretaceous, 95-70 million years ago

Teeth:

flat and blade-like

How it moved:

on 2 legs

Food:

fish and maybe other dinosaurs
Spinosaurus is only known from fragmentary remains. Size estimates range up to 18m, which would make it the longest meat eater, although more slender than T. rex or Giganotosaurus.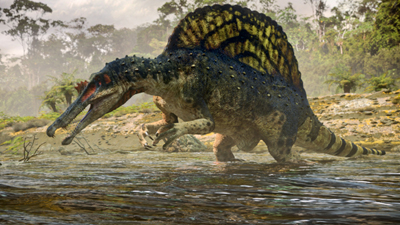 © BBC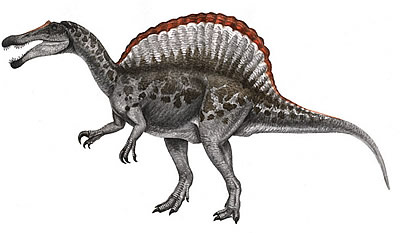 © Andrey Atuchin
Taxonomic details
Taxonomy:

Dinosauria, Saurischia, Theropoda, Neotheropoda, Tetanurae, Spinosauroidea, Spinosauridae, Spinosaurinae

Named by:

Stromer (1915)

Type species:

aegyptiacus
Find out the many ways you can join Dippy the Museum's famous Diplodocus cast on his natural history adventure.