Microraptor
Microraptor
Pronunciation:

MIKE-row-rap-tor

Name meaning:

'tiny plunderer'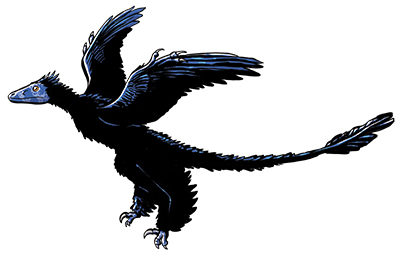 Dinosaur description:

1kg, 0.8m-long
Diet:

carnivorous

Country:

Period:

Early Cretaceous, 125-122 million years ago

Teeth:

small, sharp, pointed

How it moved:

on 2 legs

Food:

other animals, insects
A feathered dinosaur. One species, Microraptor gui had long flight feathers on all 4 limbs. It may have been capable of guided flight.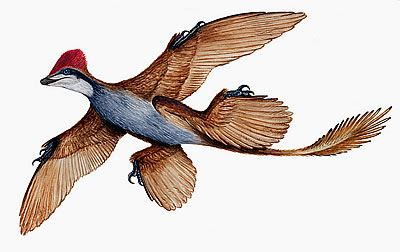 © Andrey Atuchin
Taxonomic details
Taxonomy:

Dinosauria, Saurischia, Theropoda, Neotheropoda, Tetanurae, Avetheropoda, Coelurosauria, Tyrannoraptora, Maniraptoriformes, Maniraptora, Paraves, Eumaniraptora, Dromaeosauridae

Named by:

Xu, Zhou and Wang (2000)

Type species:

zhaoianus
Find out the many ways you can join Dippy the Museum's famous Diplodocus cast on his natural history adventure.