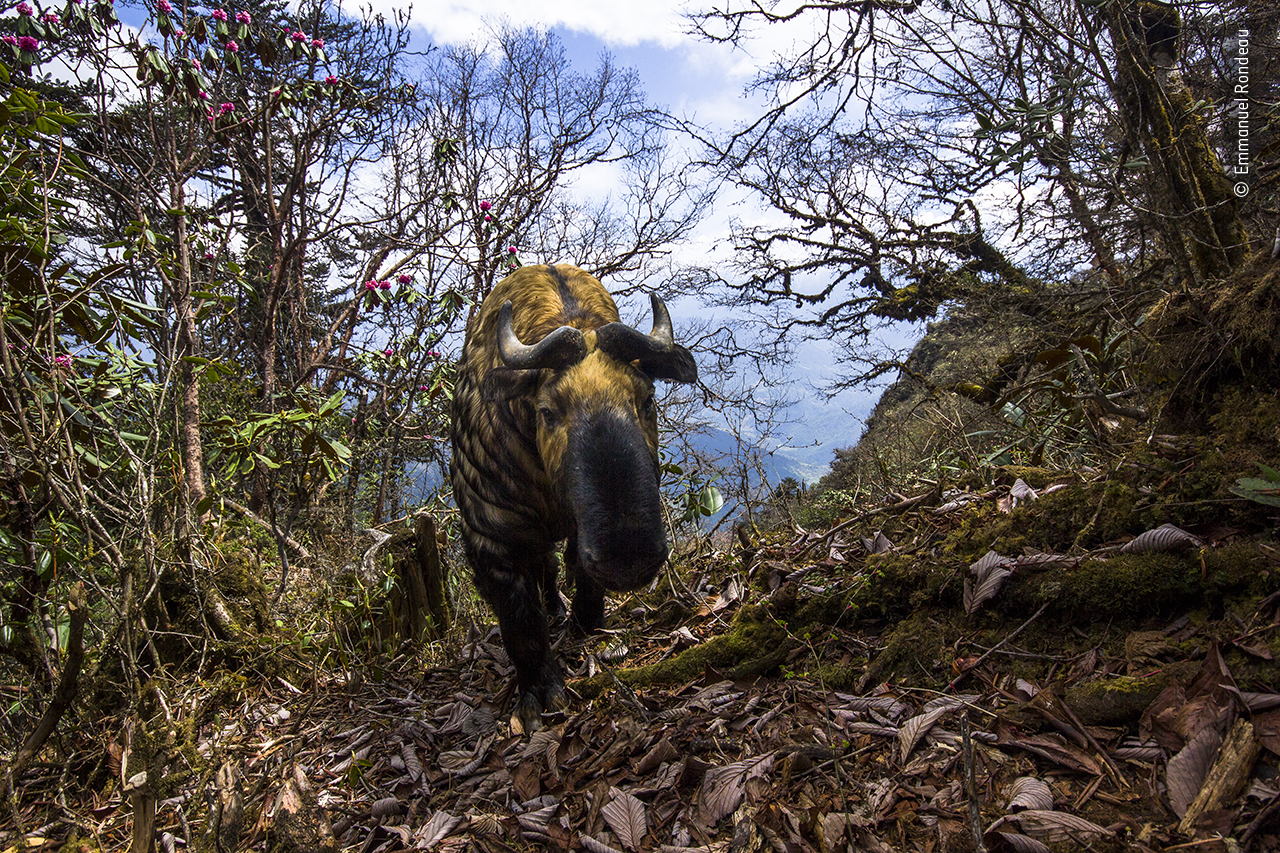 Emmanuel Rondeau's Image
On assignment for WWF UK, Emmanuel's brief was to photograph the elusive wildlife of the Bhutanese mountains.
Surprised to find a rhododendron at an altitude of 3,500 metres (11,500 feet), he installed a camera trap, hoping, although not overly confident, that the large mammals he was there for would use the very narrow forest path nearby. Returning many weeks later, Emmanuel was amazed to find a head-on picture of a takin, with the colours of blue sky, pink flowers and mustardyellow coat of the beast perfectly complementing one another.
---
Behind the lens
Image details
Canon EOS 550D
Sigma 10–20mm f4–5.6 lens at 13mm
0.3 sec at f9 (-2 e/v)  •   ISO 400  •   two Nikon SB-28 flashes
Copyright in WPY competition photographs remains the property of the respective photographers. You may not copy, share, reproduce or republish the photographs except as expressly permitted by copyright law. For media image usage enquiries, please
contact us
.
---
More images from Emmanuel Rondeau
View all