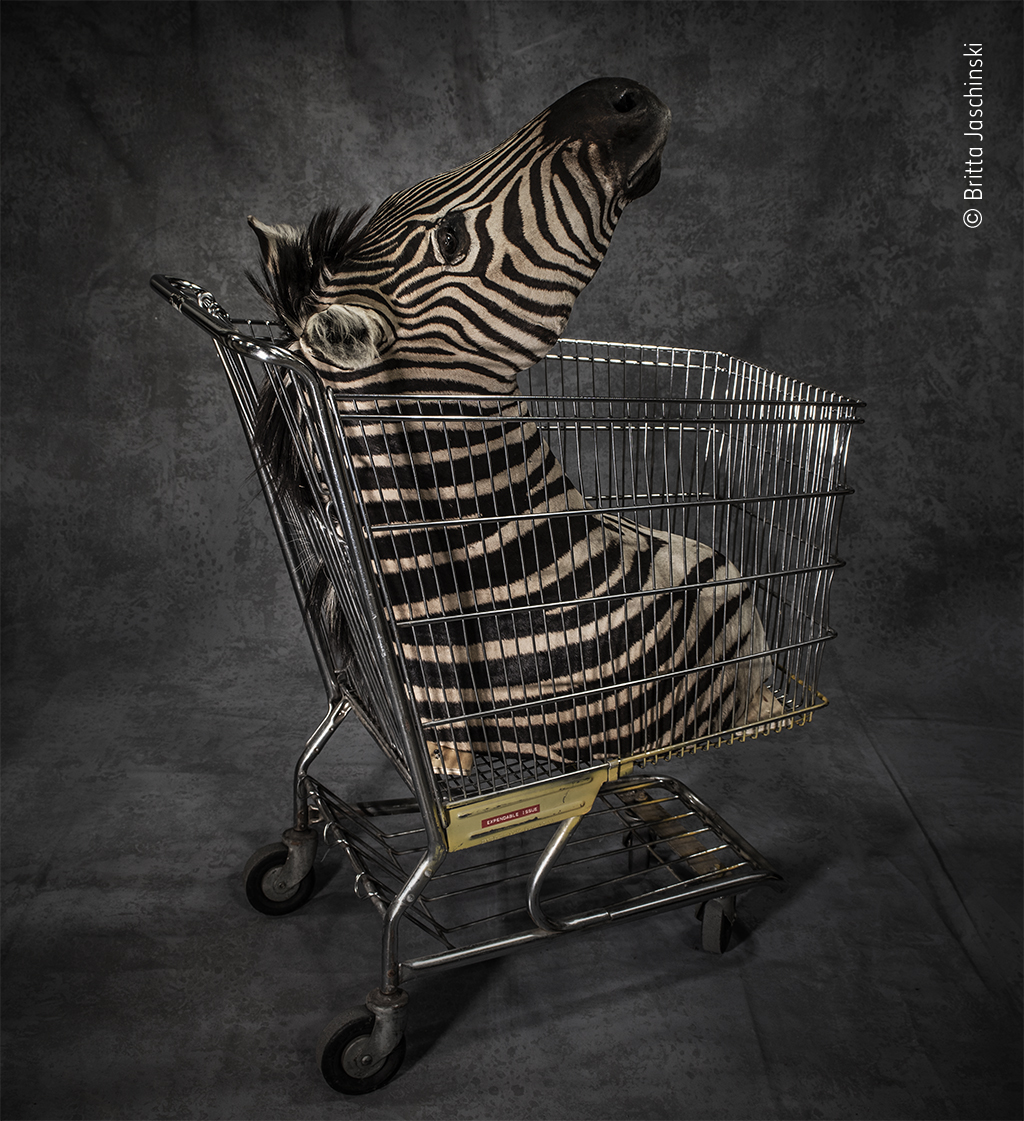 Britta Jaschinski's Image
Britta's photographs of items seized at airports and borders across the globe are a quest to understand why some individuals continue to demand wildlife products, even if this causes suffering and, in some cases, pushes species to the brink of extinction.
This zebra head was confiscated at a border point in the USA. Most likely, the hunter was not able to show proof that the zebra was killed with a license. Britta found the use of a shopping trolley to move the confiscated item ironic, posing the question: wildlife or commodity?
---
Behind the lens
Image details
Nikon D810
24–70mm f/2.8 lens at 31mm
1/15 sec at f7.1
Copyright in WPY competition photographs remains the property of the respective photographers. You may not copy, share, reproduce or republish the photographs except as expressly permitted by copyright law. For media image usage enquiries, please
contact us
.
---
More images from Britta Jaschinski
View all