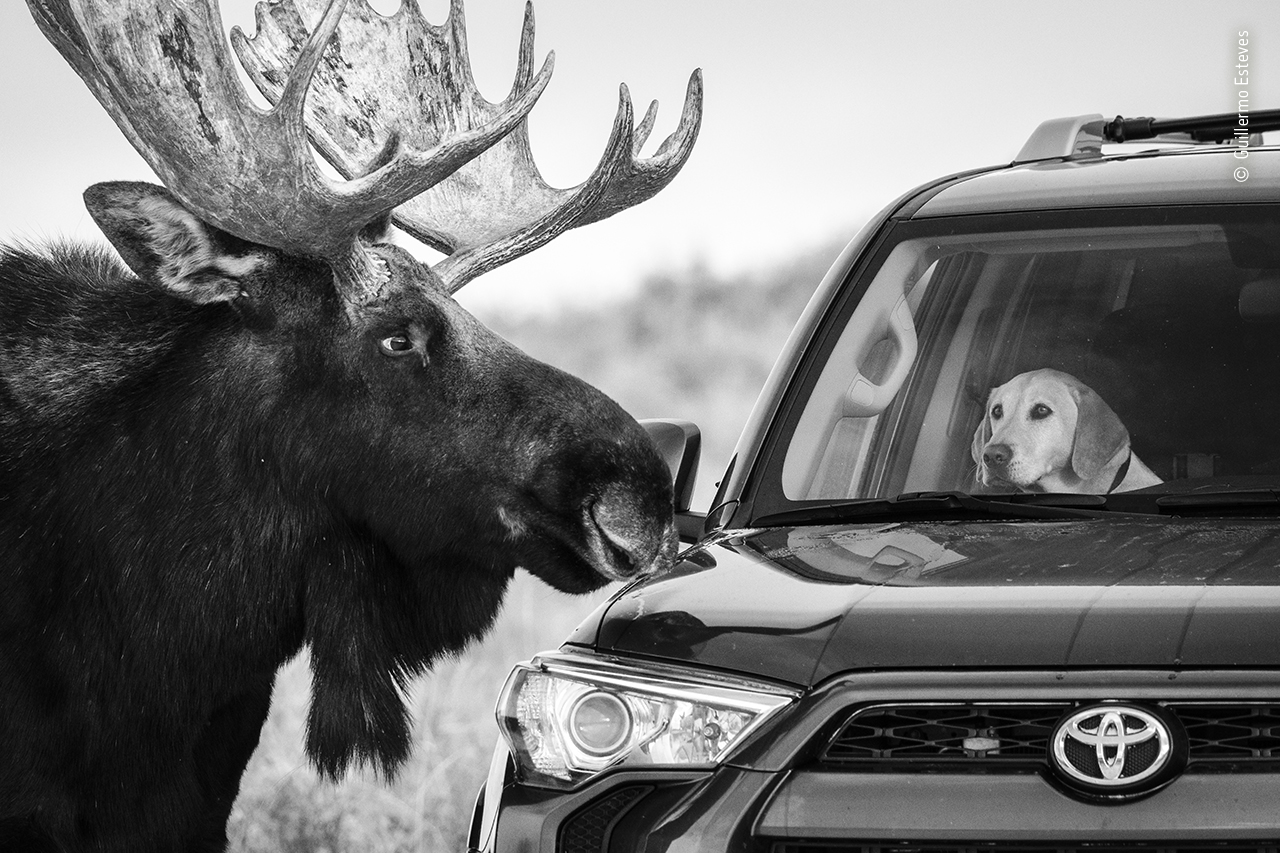 Guillermo Esteves's Image
The worried looking expression on this dog's face speaks volumes and is a reminder that moose are large, unpredictable, wild animals.
Guillermo was photographing moose on the side of the road at Antelope Flats in Grand Teton National Park, Wyoming, USA, when this large bull took an interest in the furry visitor – the driver of the car unable to move it before the moose made its approach. Luckily, the moose lost interest and went on its way after a few moments.
---
Behind the lens
Image details
Fujifilm X-T3
XF100–400mm f4.5–5.6 R LM OIS WR lens
1/1100 sec at f8
Copyright in WPY competition photographs remains the property of the respective photographers. You may not copy, share, reproduce or republish the photographs except as expressly permitted by copyright law. For media image usage enquiries, please
contact us
.
Support our important work
---
Help us harness the power of photography to advance scientific knowledge, spread awareness of important issues and nurture a global love for nature.
Donate now