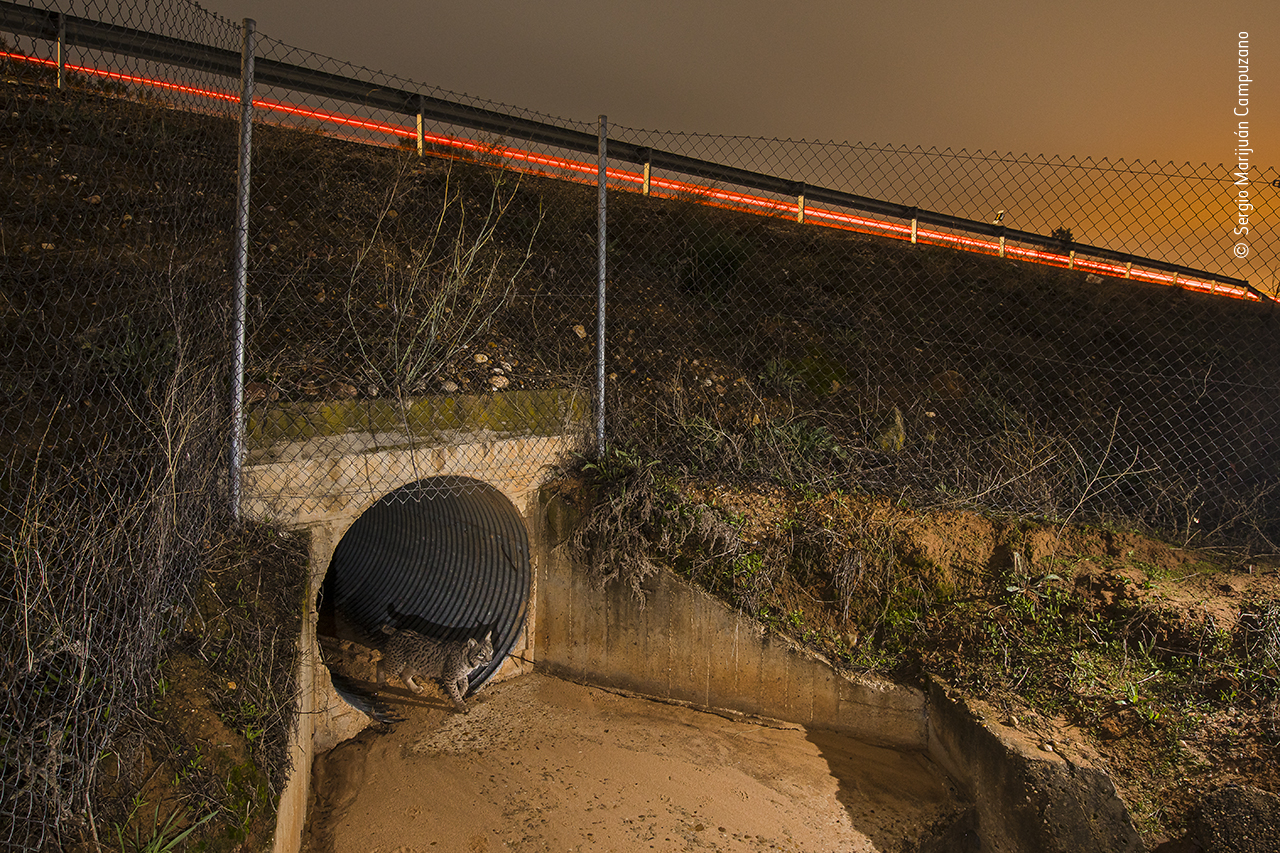 Sergio Marijuán Campuzano's Image
As urban areas grow, like Jaen in Spain, threats to wildlife increase, and Iberian lynx have become a casualty of traffic accidents as they too seek to expand their own territories.
In 2019, over 34 lynx were run over, and three days before Sergio took this photo a two-year-old female lost her life not far from this spot. To combat mortality on the roads, improvements in the fencing and the construction of under-road tunnels are two proven solutions, and they are a lifeline for many other creatures as well as lynx.
---
Behind the lens
Sergio Marijuán Campuzano
Spain
Image details
Canon 5D IV
16–35mm f2.8 lens
129 sec at f11  •   ISO 800  •   x2 Nikon SB-28 flashes  •   tripod
Copyright in WPY competition photographs remains the property of the respective photographers. You may not copy, share, reproduce or republish the photographs except as expressly permitted by copyright law. For media image usage enquiries, please
contact us
.
---
More images from Sergio Marijuán Campuzano
View all