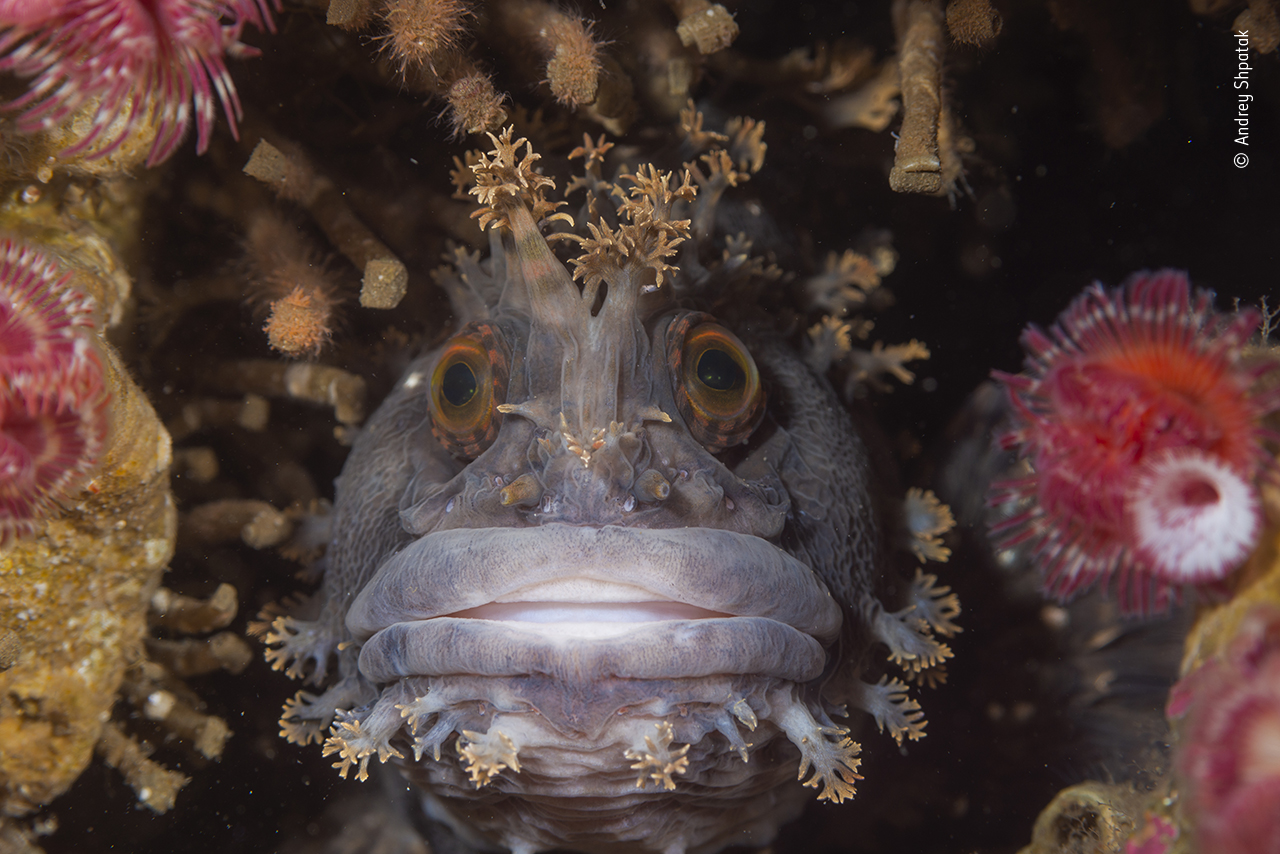 Andrey Shpatak's Image
This Japanese warbonnet was photographed in the north of the Gulf of Oprichnik in the Sea of Japan.
These unusual fish lead a territorial lifestyle among the stones and rocks of shallow coastal waters. They use their sharp-edged jaws to snap off sea cucumbers and gastropods. They were once thought to be timid and almost impossible to observe, but curiosity has taken over and they will now often swim right up to divers, who are usually startled by their extraordinary appearance.
---
Behind the lens
Image details
Nikon D800
Nikkor 60mm f2.8 lens
1/200 sec at f9  •   ISO 100
Copyright in WPY competition photographs remains the property of the respective photographers. You may not copy, share, reproduce or republish the photographs except as expressly permitted by copyright law. For media image usage enquiries, please
contact us
.