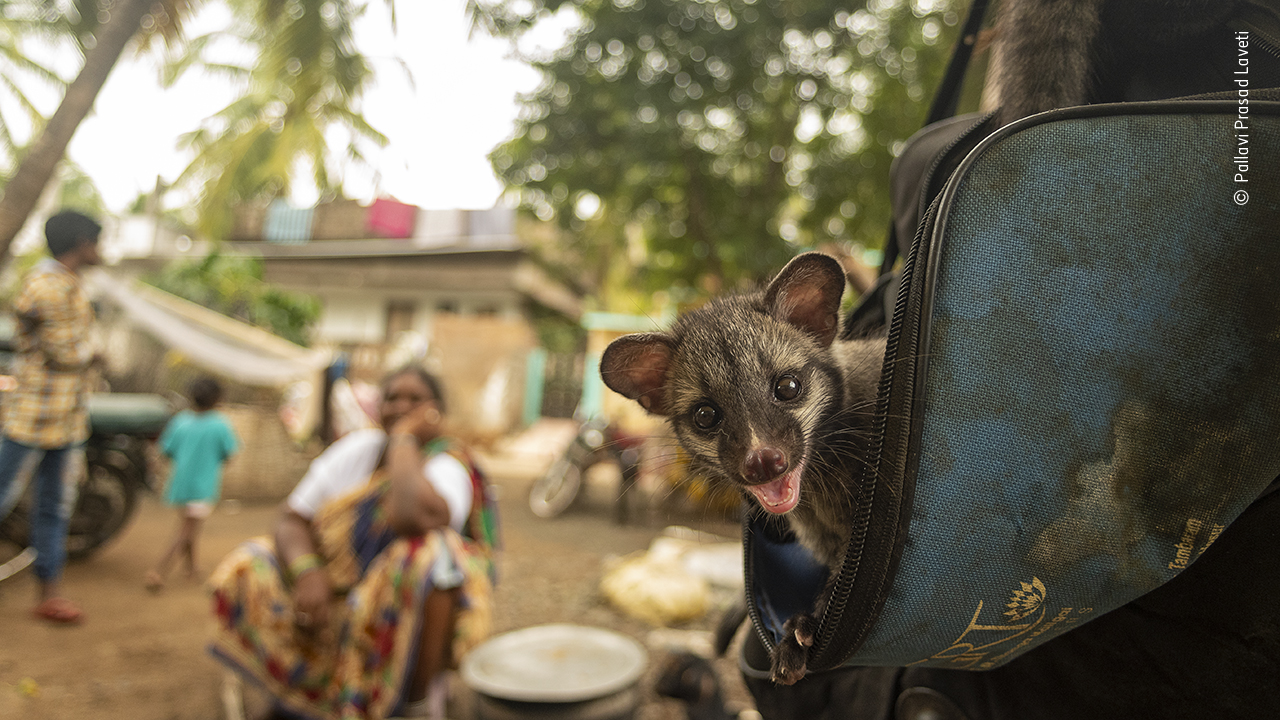 Pallavi Prasad Laveti's Image
A cheeky Asian palm civet kitten peeps from a bag in a small remote village in India, curiosity and playfulness shining in its eyes.
This baby was orphaned and has lived its short life in the village backyard – comfortable in the company of locals, who have adopted the philosophy of 'live and let live'. Pallavi sees the image as one of hope, for in other parts of the world the civets are trapped for Kopi Luwak coffee production (coffee made from coffee beans that are partially digested and then pooped out by the civet) – where they are contained in tiny, unsanitary battery cages and force fed a restricted diet of coffee beans. She feels this image portrays a true essence of cohabitation.
---
Behind the lens
Pallavi Prasad Laveti
India
Image details
Nikon D500
16mm f2.8 fisheye lens
1/800 sec at f2.8
Copyright in WPY competition photographs remains the property of the respective photographers. You may not copy, share, reproduce or republish the photographs except as expressly permitted by copyright law. For media image usage enquiries, please
contact us
.