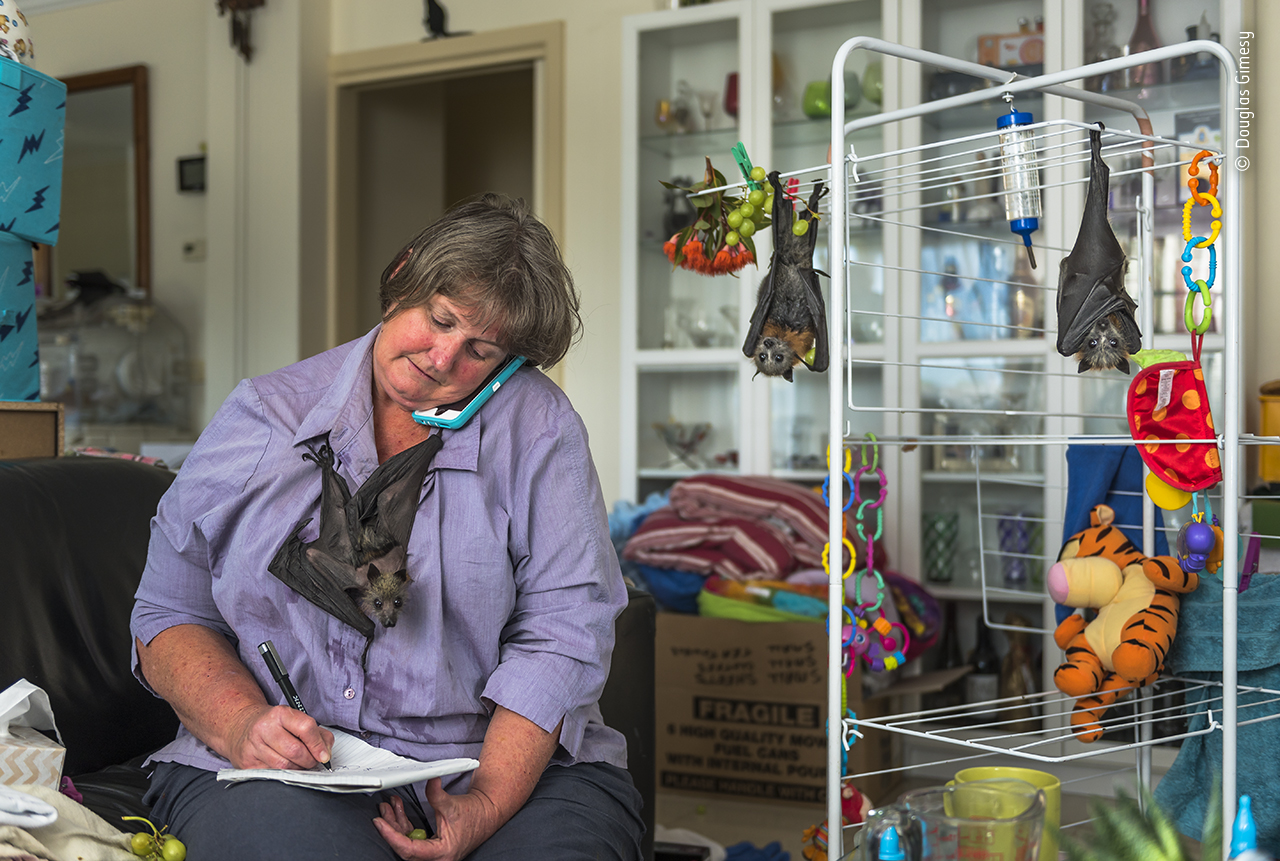 Douglas Gimesy's Image
Wildlife rescuer and carer Julie Malherbe takes a call to assist the next animal rescue while looking after three recently orphaned grey-headed flying-foxes.
This megabat is native to Australia and is endemic to the southeastern forested areas, playing a vital role in seed dispersal and the pollination of more than 100 native species of flowering and fruit bearing trees. Sadly, the species is listed as vulnerable to extinction because of the destruction of foraging and roosting habitats and, more frequently, mass die-offs caused by heat-stress events.
---
Behind the lens
Image details
Nikon D750
24–70mm f2.8 lens
1/250 sec at f2.8  •   ISO 160
Copyright in WPY competition photographs remains the property of the respective photographers. You may not copy, share, reproduce or republish the photographs except as expressly permitted by copyright law. For media image usage enquiries, please
contact us
.
---