LYS - An Intimate Journey to the North: a guest blog from Sandra Bartocha
06 April 2017 posted by: Zoe - WPY Comms Officer
Some of the world's best nature photographers have proven the photographic potential of the great Nordic landscapes, with a shared wonderment for their powerful atmosphere and exquisite beauty. WPY photographer Sandra Bartocha and her colleague Werner Bollmann spent four years exploring the northern regions, and their recent project LYS celebrates the unique essence of these locations. As part of our guest blog series, Sandra tells us more.
On a very cold day in February at the Lofoten islands, strong winds from different directions were hitting the water with an intensity that blew the crest off the waves. The wintery scenery in the background was the perfect backdrop to the turquoise waters. This image embodied the arctic winter. It was also the beginning of an exciting and challenging project.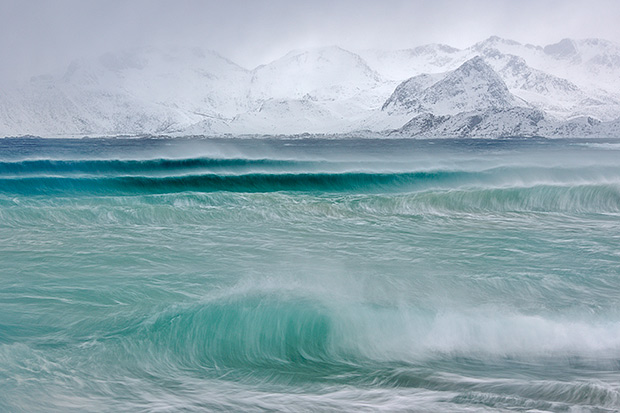 Storm rollers by Sandra Bartocha, Finalist 2016, Wildlife Photographer of the Year
On display in the #WPY52 exhibition at the Natural History Musuem until 10 Sept 2017

Four years ago my colleague Werner Bollmann and I sat down and discussed a possible joint project. As we both love the northern regions it was a quite fast decision.
Why another photographic project about the North? At least for us this is a question easy to answer: because the fascination of the North is a timeless one. You sense a deep feeling of longing when you're not there. These vast landscapes are a home for our souls. Not only ours but those of so many people from all over Europe. It is especially the light of the northern regions, this incomparable light, which attracts us again and again. So we came up with a title for our project - LYS, which means 'light' in Danish and Norwegian.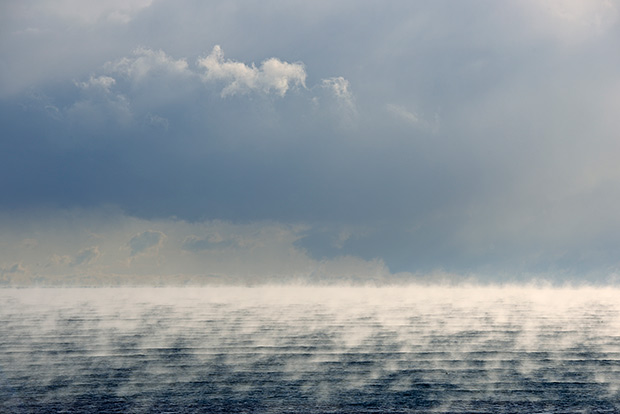 © Sandra Bartocha
Both of us were fully aware that there are so many outstanding images of the North by some of the world's most famous nature photographers. Their work would be unrivalled forever. So if we wanted to produce something unique, we needed to tackle something that had not been done before: not only a region, not only animals, not a photographic subject but the bigger picture.
The whole of the European North, from Jutland to Svalbard, from the Norwegian coast to the Finnish taiga, landscapes, animals and plants. In our very own personal style, far away from documentation, rather sensitive and subtle, just as the soul of the great Nordic landscapes and their inhabitants would demand. LYS is our very own story of the North, written in our images. Images that are the essence of what we have seen, experienced and felt, during long polar nights, on storm-tossed bird islands, in cornflower-blue midsummer nights and silent forests.
© Sandra Bartocha
We started working on a concept. Which regions of the North are characteristic, what is the 'mood' of these landscapes, which creatures help us to emphasise this mood, and most of all which light fits to each region? What is the best time to travel to each location to increase our chances for maximum success?
This concept has led us through the past few years, our red line, our guide in difficult terrain, and sometimes our light in the darkness. Without this we would never have been able to realise our dream within the given time.
© Sandra Bartocha
We have experienced so many adventures, so many unforgettable moments in this time. Being out in hiking boots and snowshoes, by kayak and catamaran, on snow mobile and dog sledge. Freezing, sweating, wet to the skin and bitten by mosquitoes a thousand times. Finding ourselves in snowstorms and in the glow of the midnight sun. Fortune and bad luck, hand in hand. We found a shared style, a common photographic handwriting for the entire North.
This project was a personal and photographic challenge to grow as a photographer and leave my comfort zone. Now after four years comprising of almost a whole year of travelling I can conclude that I am thankful for all the experiences, and look back on them fondly.
The intense moments of -40°C in the Finnish forests, hail storms at the Atlantic coast, serene mornings in the Stockholm skerries and endless snow and ice at the most northern part of Europe, in Svalbard.
I'm in love with the wild and untamed landscapes of the North and can't wait to go back again.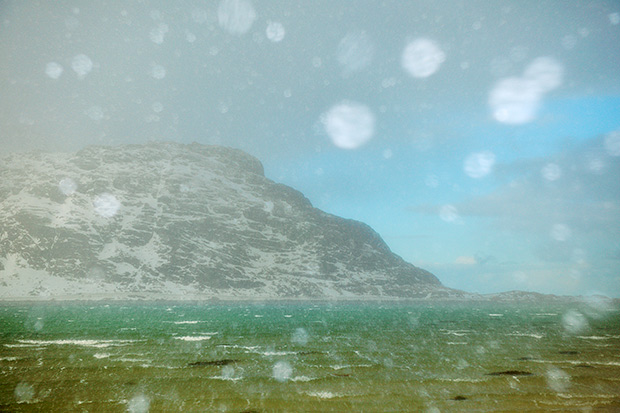 © Sandra Bartocha
ABOUT SANDRA BARTOCHA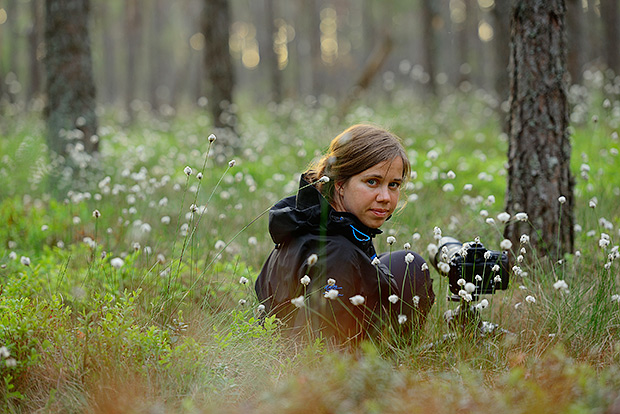 Sandra specialises in landscapes and plants. She seeks to photograph nature in an artistic way, focusing on details, light, colours and moods, and using creative camera techniques to best capture the beauty of a scene. Her pictures have been published in magazines, books and calendars, and she has received prizes in numerous international competitions.