50 Years of WPY - the 2000s: Nature Photography in the Digital Age
02 July 2015 posted by: Rosie Pook, WPY Comms Officer
At the turn of the millennium, the Wildlife Photographer of the Year competition faced a new challenge: the Information Age. Our history series concludes with the 2000s, when new media and digital technology transformed nature photography for good.
In the late 1990s and early 2000s, a handful of professional photographers began to experiment with the new digital technology that had begun to appear. Others, though, were not convinced. The equipment was expensive, memory cards didn't hold many more images than film, and the quality arguably wasn't as good. But technology quickly improved and, as prices fell, the advantages of digital became clear.
The Wildlife Photographer of the Year competition first accepted digital entries in 2004. Competition Manager Gemma Ward, who has been involved in the running of the competition since 1999, remembers the transition. "It didn't mean a step change in the quality of the images as much as the range of images being submitted. We gradually saw more images taken in low-light conditions, and sharp high-speed action shots that had not been possible before," she says. Previously, an image of a sea-eagle snatching a fish would have created a sensation. Now, with motor drives firing many frames per second, such images became commonplace. By 2009, just five years after first accepting digital entries, the competition transitioned to accepting digital images only.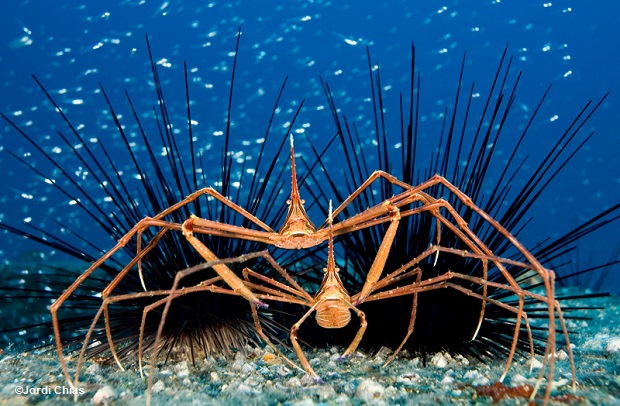 The introduction of digital photography allowed underwater photographers, including Jordi Chias, to excel. Jordi was awarded in the 2008 competition for this image of arrow crabs.
The camera was turning from a recording instrument into a creative tool. Photographers could push boundaries as never before, delivering scenes that the naked eye simply couldn't see, and the entries the competition received reflected this, with more and more highly artistic images being entered, triggering debates about how much post-production was acceptable.
Klaus Nigge, who sat on the competition's jury panel twice during the decade, was one of the first professionals in Germany to turn to digital photography (in 2002). "Before, every exposure cost money, so we could not afford to take risks. With digital, we suddenly had this freedom to take hundreds of exposures, to experiment, to make mistakes, and check the effects immediately. We could play with blurs, over-exposures, double exposures... The amazing colour saturation and high light sensitivity meant that photographers could come up with all kinds of ideas to see what the equipment could do."
Klaus Nigge's award-winning image from WPY 2004, taken on a Nikon D100.
Digital technology transformed photography for the underwater specialists in particular. Doug Perrine, who won with a digital image in 2004, says; "Previously, I couldn't change film under water, so once I'd used up a roll, the dive was over. If the light changed, I couldn't just remove the film and put in a more sensitive one. Now, I could take hundreds of images on a single dive. And the sensitivity (performance at high ISO) was much better, so I could shoot in low-light levels in a way that was impossible before.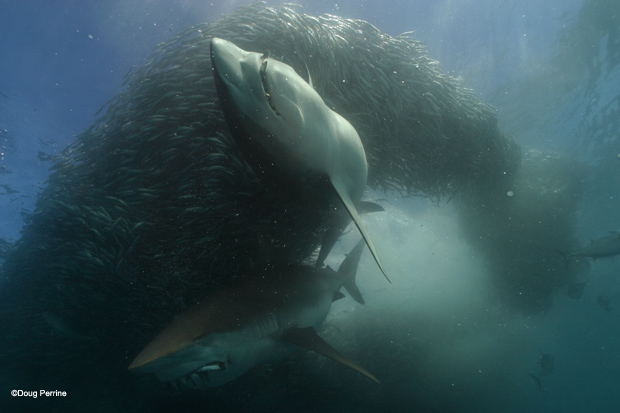 Doug Perrine entered a digital image the year the technology was introduced to the competition, and won the grand title.
One group of amateurs in particular benefited from the move to digital: scientists. In the past, scientists might have invited professional photographers to join them for a couple of weeks, but these days most scientists take their own images. They know their subject, so they know which images to take to best tell those science stories, and they're in the field. "These biologists are another breed among wildlife photographers. They have inquiring minds, they see the stories, and they ask the 'why' questions," says Rosamund Kidman Cox, editor of BBC Wildlife Magazine at the time of the digital photography revolution.
Christian Ziegler, a member of the 50th WPY jury, started out as a tropical ecologist, initially using digital photography to support his research. Soon, though, at the turn of the decade, he realised that the quality of his images was good enough for him seriously to consider switching careers - so he did. And Tim Laman, winner of the WPY50 Portfolio Award, returned from his Phd fieldwork in the mid-noughties with stunning images of rainforest wildlife, which helped propel him into the world of professional photography.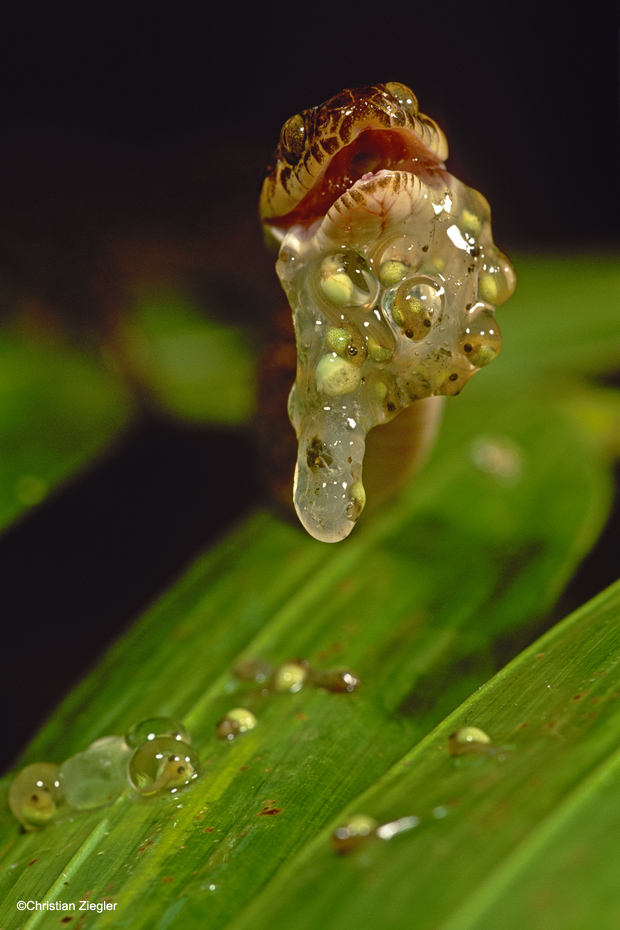 Christian Ziegler's WPY 2004 award-winning image of a cat-eyed snake eating red-eyed treefrog tadpoles
The decade also saw the Internet transform the ways in which people communicate, share, work, learn and network. Professional photographers now had to compete with a growth in the output and number of amateurs, and many began to run workshops, lead tours or give lectures, to make up any falls in income. Workflow has become more of an issue, too, since the dawn of digital. "I get home from a trip with thousands of digital pictures, and before I can get through those, I'm off on the next trip, accumulating thousands more," says Doug Perrine.  Photographers also have to grapple with a range of new issues, including digital publishing, social media and digital copyright.
One thing, though, has not changed: vision. "The best wildlife photographers are still those who develop an intimacy with their subjects, have a passion for what they are doing and the ability to see when they have created that special image," says Roz.
50 Years of Wildlife Photographer of the Year: How Wildlife Photography Became Art
A commemorative book charting the history and development of wildlife photography, edited by Rosamund Kidman Cox, is published by the Natural History Museum. Read more about the book.
To celebrate our 50th year, the Museum has extended its exhibition through the summer to 31 August 2015. Book tickets online.