Judging Week 2015: behind the scenes
13 May 2015 posted by: Rosie Pook, WPY Comms Officer
This year's winning images from the 2015 competition have now been selected, and photographers are currently being notified of their success. But what exactly went on behind the closed doors of the WPY Judging Room? Jury chair, Lewis Blackwell, shares his thoughts on judging week 2015, while Jury members Sandra Bartocha and Paul Harcourt Davies discuss their highlights.
The WPY2015 Jury, from left to right: Paul Harcourt Davies, Kathy Moran, Tom Mangelsen, Sandra Bartocha, Alex Mustard, Thierry Vezon, Sekiji Kazuko, Stella Cha, and Lewis Blackwell 
Lewis Blackwell: And so, 42,000 images or thereabouts later, we are done. The finalists have been finalised, category winners categorised, special awards awarded. In some cases, photographs jumped out and grabbed the glory with near-immediate agreement. Others needed lengthy discussion and the odd re-vote to draw a favourable decision. We have great winners, outstanding images and stories to share.
To get the result took many cumulative hours of jury wrestling. I think our start hour was pegged back earlier each day as the resolute discussions ensured that we needed the full time allotted to complete the judging. Despite this protracted exposure to the inner sanctums of the Natural History Museum, I doubt whether any juror could find a way back to the judging room, so quirky is the Museum's layout backstage. It's a world of corridors and staircases designed by M C Escher. The meeting room even had a weird name that self-destructs in the memory.
Judges check original image files with WPY technical consultant, Tim Parkin
I'd like to think our judgements will only bring pleasant surprises. There should be nothing that prompts shock and 'Did that really win?!' comments. Rather, we hope for responses along the lines of: 'Wow! Let me see that closer.' There was considerable depth generally across the categories, enough to maintain a strong standard. Of course, some categories are that little more standout.
But, while Mammals and Birds had a huge entry, with lots of contenders for the honours, the judges were highly alert to the achievements in less mainstream subjects. For example, Urban was a category that excited us with its range and insights. This is perhaps a telling by-product of our own species shaping/destroying so much of the environment for wildlife. Impressions and Details were also categories that stirred up plentiful debate, stimulated by a rich choice.
The Jury's view in the WPY judging room (blurred for secrecy!)
I'm guessing it can't always be so pleasant to chair the jury. One hears of judges elsewhere whose heated debates drift over the line into disrespect and abuse, hissy fits and evil eyes. Not in this group, though. While we saw many conflicting ideas, an inevitable product of eight very talented individuals with a wide range of experience, we were able to arrive at clear verdicts. I only used my chairperson's casting vote once, which is remarkable given how many decisions were taken by a jury of eight plus me. Opinions were listened to carefully and this led to changes of position at crucial junctures.
Often it was special information from one judge or other on a species or technique that helped inform a delicately balanced argument. And no hard feelings: we were able to enjoy a farewell drink (or two) together. Although I don't know what they said after I left. Four of them may still be smarting from that one casting vote. And no, we can't tell you which images were involved in that fight to the death. Ever. But you can see all the triumphant winners and finalists from 13 October.
Paul Harcourt Davies (PHD): Inevitably, you approach something like this most famous of competitions with a mix of delight and trepidation and with inevitable preconceptions. Will there be ferocious defending of choices, for example, what about hissy theatrical fits …and even impassioned bloodletting.
The reality I experienced, was very far removed from this and that impressed me immensely; in fact, it restored my faith (well, just a bit) in humanity.
Sandra Bartocha (SB): Me too! Being together with so many different nationalities on one judging panel was hugely enjoyable. I had been looking forward to the week, and I came home with a head full of images, inspiration, great discussions and thoughtful arguments.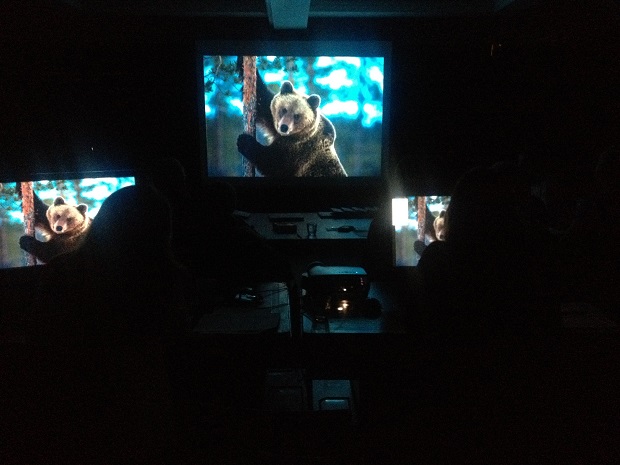 The jury reviewed over 7,000 images in the judging room (shortlisted from over 42,000 entries), eventually selecting their final 100
PHD: Friendships were forged and invites to visit issued. I had hoped for a great opportunity to learn from this event and the experience exceeded my expectations - I am slowly mentally unpacking my thoughts. One becomes cynical (or rather this one does) after any time working as a professional photographer and writer but the enthusiasm and sheer professionalism of those with whom I worked made me feel so positive for the future of this competition at least. Hell, I might even enter again, one day.
SB: And the most surprising thing was that, after reviewing over 42,000 images, in the end, it all makes sense! When you start judging there are so many images that it is easy to lose sight. But as we narrowed down the field, to see the category finalists and winners was an amazing and positive experience.
The challenge is to stay objective; focusing on finding images that represent nature in a new and innovative way, rather than just falling into the trap of choosing the same images over and over again. And another challenge is to accept that there are always very beautiful images that nobody likes except for you!
PHD: But that's part of the fun, working with, and learning from, fellow photographers, curators and editors whose areas of expertise differed from one's own and the diversity in the vision colleagues brought to the task - particularly in terms of what others consider to be great photography. There are no absolute standards: choices are personal when quality of production and composition is a given. Where there were differences they were discussed intelligently and calmly and people made a case for their choice - sometimes swaying a vote and, often, not. But voices were heard and all I ever want of any decision process is to have that right to put my case.
SB: For me the highlight of the week was being surrounded by so much history. Every corner, every chair, every room of the Museum, it breathes history, and it was amazing to be a part of it.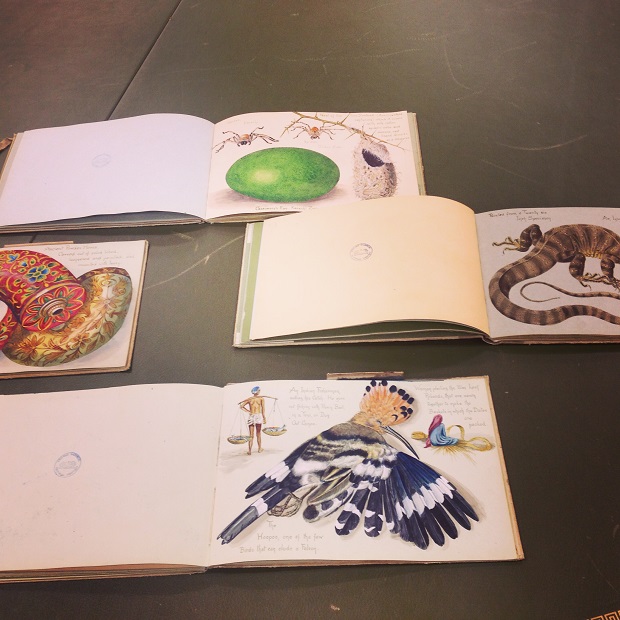 The Museum holds a wealth of artistic inspiration for the Jury to draw on, including these original illustrations by Olivia Frances Tonge
Find details of our full Jury here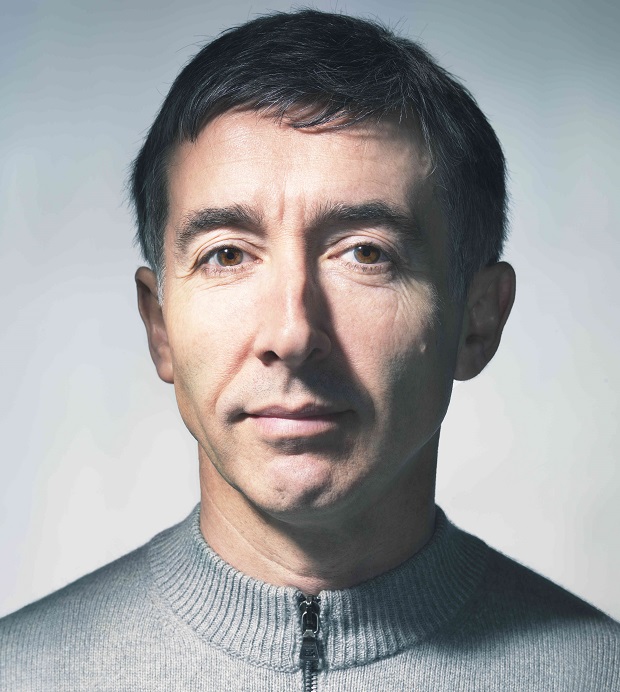 ABOUT LEWIS BLACKWELL
Lewis is an award-winning author and creative director who specialises in writing on the environment, design and photography. His many books include Rainforest (2014), Photowisdom (2010) and The Life & Love of Trees (2009) and he is an adviser to the leading illustrated book publisher PQ Blackwell. He has held positions as worldwide creative head of Getty Images and editor-in-chief and publisher of Creative Review magazine and his current work includes being executive director of strategy and development for The Building Centre, London. He is an ambassador for the charity PhotoVoice and a former council member of the International Center of Photography.
ABOUT SANDRA BARTOCHA
Sandra is a photographer and author specialising in natural landscapes and plants. Growing up in Mecklenburg-Western Pomerania, Germany, she attributes her love of photography to her father, who she joined on assignments from a young age. Photographing nature with an aesthetic focus, Sandra uses detail, light, colours and moods, as well as creative in-camera techniques such as motion and multiple exposures, to capture the unique beauty of a scene. Sandra's pictures have been published in various magazines, books and calendars, and she has been awarded in numerous international competitions including Wildlife Photographer of the Year. Sandra was vice-president of the Society of German Nature Photographers (GDT) from 2007 to 2013, and is chief editor of the magazine GDT Forum Naturfotografie. She was also one of the photographic team on the pan-European Wild Wonders of Europe initiative. She is currently working on a long-term project about the north of Europe, called LYS.
http://bartocha-photography.com/
ABOUT PAUL HARCOURT DAVIES
Growing up in Wales, Paul's passion for nature started when he was very young. Although he originally studied physics at Oxford University before advancing to an MSc in Biomathematics, the call of the wild became too strong to resist and he turned his attention to writing and photography. He has been based in Italy since 2003, where he runs nature, culture and photography tours and workshops. He specialises in close-up and macro photography of the flora and fauna around his adopted home and has become a recognised authority on the wider Mediterranean region. Alongside his photography, Paul has also built up an international reputation for his writing. To date, he has authored 19 books including Digital Photography Q&A, The Complete Guide to Close-up & Macro Photography, Nature Photography Close-up, and Photographing Plants & Flowers. Among Paul's numerous awards is the Royal Photographic Society Gold Award for Best Portfolio in the International Garden Photographer of the Year 2013. Before moving to Italy, Paul was Chairman of Butterfly Conservation, South Wales and is a life vice-president of the Hardy Orchid Society. Paul is passionately committed to conservation, to education and to honesty in nature photography.