Behind the Scenes - The Judging Room
30 May 2014 posted by: Rosie Pook, WPY Comms Officer
After 45 hours of deliberating in the atmospheric surrounds of the judging room, our esteemed jury has now selected the winner of the 50th Wildlife Photographer of the Year title. The image, they believe, represents nature photography at its very best and truly encapsulates the competition's ethos, both reflecting its legacy and setting the stage for its future. Read on to find out how the judging week unfolded, and how the jury, eventually, chose the competition's 50th grand title winner.
For five decades, the Wildlife Photographer of the Year competition has championed truly brilliant, honest and ethical wildlife photography, so it was to be no mean feat for our jury to select an image that upholds these values, whilst also paving the way to our next half century. We received almost 42,000 entries from across 96 countries and each image was critiqued by at least two of our jury members during first round judging, with final round images being evaluated and debated by the whole panel.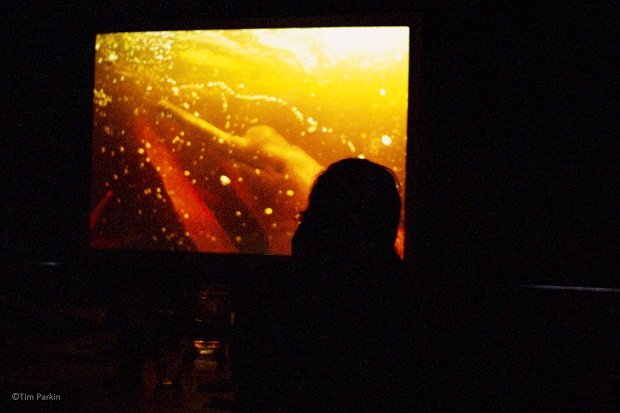 Joining chairman Jim Brandenburg this year were: photographer and author, Tom Ang; wildlife photographer, Pål Hermansen; GEO France's director of photography, Magdalena Herrera; Korean independent curator, Sujong Song; and wildlife and conservation photographer, Christian Ziegler.
On what it meant to be part of this year's panel, Christian Ziegler says:
"Judging felt like a big responsibility, not necessarily because it is the 50th year, but because it [WPY] has been growing, over 50 years, to be the most relevant competition in its field. The competition is almost a census of life on this planet. It's where camera technique, documentation and thought processes of people, and different approaches to stories and topics come together and culminate in, at any given point in time, the best photograph."
We've revised our category structure this year to enable the competition to fully represent the true diversity of life on our planet. Judges were searching for images that upheld high ethical standards, whilst also being technically and artistically brilliant. A range of expertise on the panel ensured that judges were also on the lookout for unique or unusual behaviour and species that would be fresh to the competition, as well as the ordinary made extraordinary, and the rarely seen.
New for this year was the introduction of fresh technologies, marked by a time lapse category in the adult competition, and a mobile phone photojournalism category for the young. The entries submitted for these new special awards were of an incredibly high creative and technical standard, and proved a lively discussion point amongst the jury.
The first two days of judging were spent reviewing all final round images, searching for innovative, beautiful, thought-provoking and awe inspiring photographs that will form the exhibition this year. With thousands of images to discuss, the debate was fast paced and exciting, with most judges in agreement on standout entries.
But there were challenges to judging, as Sujong Song explains:
"It's a really compact time to look at pictures, especially wildlife pictures. And it's very difficult to pick winning images because we have such a variance of issues, characters and concepts, but my job has always been to think about and review pictures in high volume, so I'm certainly not fazed."
Magdalena Hererra adds:
"The difficulty is that we have to answer to different issues, tick different boxes; we have to engage people with the winning images, whilst also making a statement, as it's the 50th competition."   
Originality, composition and technique were key considerations in the jury's decision making, and a lot of time was spent discussing and reviewing images from previous years to ensure only the freshest images made the cut.
So what exactly were the judges looking for? Pål Hermansen explains:
"I very much look at the aesthetics and the story behind the image, but I also like to see if there are any more layers that we can judge and interpret, such as the human element, and more absurd, strange things."
Tom Ang adds:
"While you're looking for innovation, you're also looking for a message because, what's happened is that in the 50 years since the beginning of this competition we've basically seen a sixth mass extinction on the planet."
The judges debate the hotly contested mammals category.
Ethical photography was also at the forefront of discussion, with much consideration given to baiting practices and disturbance of natural habitat or behaviour.
The importance of captioning images accurately also became apparent, as judges often referred to these to provide context and technical insight, and also to examine and discuss any interesting behaviour displayed in image subjects.
The jury broke midweek to allow our technical consultant, Tim Parkin, to examine and authenticate RAW files for all final round images. Images are checked for excessive manipulation such as the adding or removing of objects, and for any misrepresentations of the original image, for example extreme cropping.
Tim says:
"The tools a photographer can use to manipulate their work are more advanced than ever, and the line between aesthetics and deception is fuzzy at best. However it was a pleasure to see that the vast majority of entries were only a few steps away from their submitted RAW files or original film and where manipulation had been done it was to enhance rather than to disguise the truth."
Original slides are checked during the authentication process.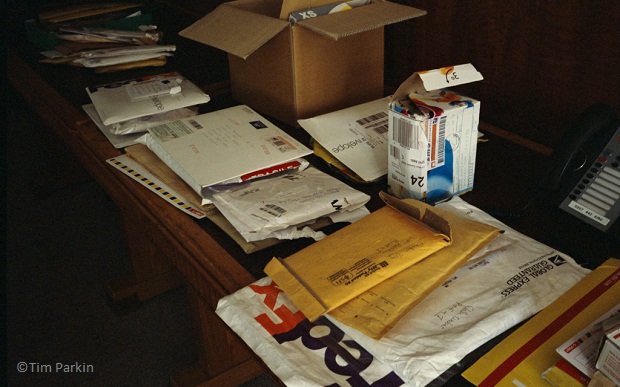 All original slides received are checked for authenticity.
The second stage of judging took place toward the end of the week, and saw the judges select their category winners - not an easy exercise with such innovative and original entries.
However the jury shared a strong creative vision for this year's competition, so the process was fairly swift, with all or most of the judges in quick agreement.
The jury was bowled over by the standard of entries submitted by young photographers, with an undisputed overall young winner emerging almost immediately as discussion began.
Tom Ang commented:
"One of the things that astonishes me all the time is the quality of the work that is coming through from the young. And, for me, one of the great aspects of this competition is that it gives tremendous stimulus to young photographers, and it gives them a great example of how photography could be used to ensure that the planet continues in a way that we would like it to."
Late on Friday, however, was when the debating truly started, with the jury split between three very different images in the running for the grand prize. Tom Ang explains:
"Once the category winners come together, we then have a new layer of decisions to make; we actually have to look at the pictures in a different way."
However, after three hours of pitching, debate and deliberation, the jury ultimately came to a unanimous decision. The image finally selected is the result of hours upon hours of consideration. It has been selected using the jury's unrivalled expertise, experience, vision and heart - it will not disappoint!
Reflecting on the judging experience, Magdalena Hererra said:
"I found the judging with other photographers very inspiring, it's absolutely crucial to judge the competition who know what the species are, the techniques, and have the experience of the field. I'm an editor, and now I have background context. For example, from the other judges I've learned about new species and the difficulty in photographing incredibly rare birds - I learnt a lot."
Pål Hermansen added:
"I've learned a lot myself, working with editors who see things differently than we photographers, so it's good for us to see other people with different approaches.   I'll now be harder on myself, on my own selections, because we see how good standards are here, so I would scrap a lot of my images - about 99% - keeping only the very best ones."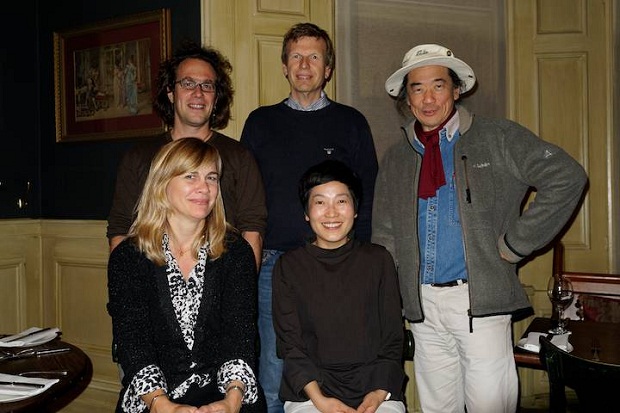 The 50th Competition judges, clockwise from top left: Christian Ziegler, Pål Hermansen, Tom Ang, Sujong Song and Magdalena Herrera
The winner of the 50th Wildlife Photographer of the Year competition will be announced at a glittering awards ceremony held within the iconic surroundings of the Natural History Museum on 21 October 2014.
For more information on or jury, click here.
For more information on our technical consultant, Tim Parkin, click here.
To recognise the high standard of entries received this year, and to celebrate our half century, we will be running a global online vote. Have your say on 50 images from this year's submissions. The vote launches soon on 13 June 2014 - watch this space for details!