Mastering mobile photography
14 February 2014 posted by: Rosie Pook, WPY Comms Officer
Here at Wildlife Photographer of the Year, we know it's vital to embrace changes in technology. The rise of smartphone photography allows us to interact with our immediate world in new and exciting ways, and that means that anyone can now take amazing wildlife images.
So we've introduced a new category, WILD-I, for smartphone photographers aged 17 and under. We're looking for personal or newsworthy stories of the natural world, taken on your mobile device.
To help inspire you, we spoke to two award-winning smartphone photography experts, Mobile Photographer of the Year Nettie Edwards (UK), and digital photography pioneer Dan Burkholder (USA) to get their advice and top tips for anyone considering entering this new category.
So, what do you love about this particular method of photography? 
Nettie: I shoot with an iPhone and I love it because it's like having a hundred different cameras and a photo editing suite in my pocket. I'm able to shoot, edit and process photos and videos, then share them with other people, almost anywhere in the world, with just one device. That's magic!
Smartphone photo apps are cheap and easy to use, so thousands of people are discovering photography as a way of personal expression. We're having visual conversations, sharing our stories in unique and creative ways. The best bit of all is that we're just at the beginning of this photographic revolution: we have no idea where it will lead, but it's an exciting journey to be on.
Dan: The smartphone is more than just a tiny camera on a cell phone. For the first time we have both camera and darkroom in the palm of our hands.
Much of photography in the past has been about "waiting." In the 19th Century we waited hours to make an exposure; later we waited to process negatives, waited for prints to dry or waited to get back to a computer to download our digital camera images. Now, with camera and digital lab in our palms, we move immediately from capture to editing to stylizing.
I like to think that I'm photographing in a more artistically honest fashion with a smartphone, simply because I'm more emotionally connected to the landscape or wildlife than with a conventional camera.
Shooting on a mobile phone is like having a hundred different cameras and a photo editing suite in your pocket, says Nettie
And how did you get into smartphone photography?
Dan: My earliest mobile photography was with a Palm Treo 650. This early smartphone had a very primitive camera (0.3MP!). But it did provide shoot-and-share capability which was a big deal in 2004. I remember astonishing convention audiences by snapping a photo and emailing it off to my wife. This seems so quaint now, doesn't it?
Nettie: My dad was a commercial photographer when I was growing up, which seemed a bit dull to me, and for 20 years I was a set and costume designer. My photography really started when I began using a DSLR camera for art projects. I taught myself to edit photos and create digital art with Photoshop. In 2009, I upgraded my phone to a smartphone and discovered apps, I haven't picked up a DSLR camera since!
Do you think anyone can take great images on a mobile device?
Nettie: I'll speak for the both of us and say yes, absolutely, but the "rules" are the same as when you're using other cameras: you need to get to know your equipment (and shooting and processing apps if you're using them), study composition and lighting; keep looking and learning, develop a personal distinctive style.
Are there limitations to using smartphone and mobile device cameras?
Dan: Let's face it; mobile cameras pretty much suck at low light shooting. Their tiny sensors make for dark, grainy images when light levels plummet. So make the most of natural daylight.
And issues of subject separation (being able to illustrate the distance between the closest and the farthest object in a photograph) limits our imaging options too.
Dan talks about his love of mobile phone photography
Do you have any technical tips for our entrants?
Nettie: There are some key tips that I always give to young smartphone photographers:
Zooming - Most smartphones don't have great digital zooms, so safely get as close as you can to your subject.
There are also excellent lenses available to combat this: telephoto, wide angle, fisheye and my favourite - macro. But you can also use homemade kit. I've read that a droplet of water on a smartphone lens can be made to work like a microscope (though be careful with your phone around water!). Another way to get in really close could be using electrical tape to attach a magnifying glass to a tripod or other stand.
Tripods - A very useful piece of kit for all wildlife photographers! You can buy adaptors to attach your smartphone to a tripod mount. There's also an ingenious mini tripod with bendy legs that lets you position your camera in interesting lookout positions such as tree branches.
Lighting - As Dan says, low-light shots can result in grainy photographs. There are apps which give you more control over focus and lighting as well as portable mini LED lamps. You can also buy cheaper alternatives in camping and discount stores.
Battery and performance - Remember to shut down and restart your phone before and occasionally during shooting. This will clear your phone memory and make it work more efficiently.
Smartphone photography gobbles up battery power, so if you have a portable charger, remember to take it with you. Switching your phone to airplane mode will save battery and avoid inconvenient incoming calls and alerts that could lead you to missing that once in a lifetime shot.
Dan: A simple but effective tip from me. If you're shooting static subjects, use an HDR app like Vivid HDR (iOS) or Pro HDR (Android). The added tonal richness will make for better images no matter what path you take with your enhancement. This works with wildlife as well as landscape photography, although it wouldn't work for things like birds in flight.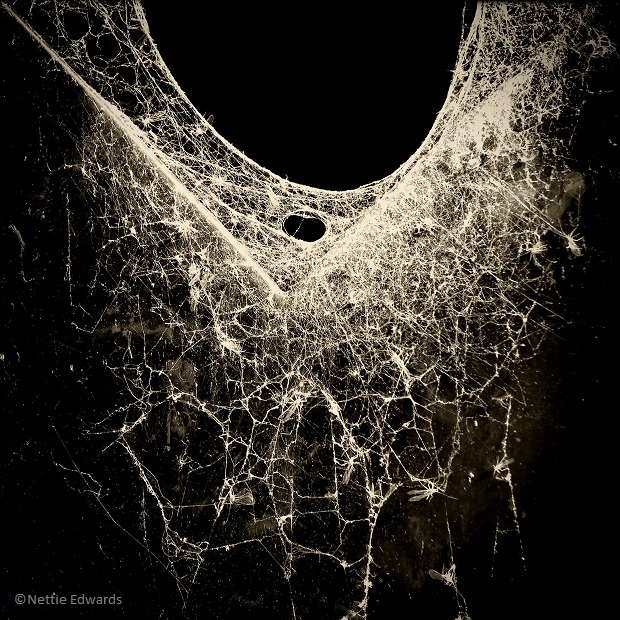 One of Nettie's images, taken on an iPhone
How do you go about finding your stories and subject matter?
Dan: My style is more of the 'whatever-interesting-or-beautiful-that-gets-in-front-of-my-camera' approach, so I'm not usually designing stories or selecting subject matter. I let the stories come to me.
Nettie: That's an interesting question! Traveling inspires me. Even something as simple as a bus ride to a new location can spark off ideas. Also, I enjoy talking with people and hearing their stories, seeing the world through their eyes.
There's another thing I do: almost every day, I spend time, walking around and looking at things through a macro lens attachment on my iPhone: it gives me a whole new perspective on the world.
What would make a winning smartphone image or story for you?
Dan: Photography is now easier than ever and photographs are everywhere! So the challenge is to make images with soul and intrigue, to give the viewer a reason to stop and think.
Nettie: I absolutely agree. Usually, a winning image needs to demonstrate a high level of technical proficiency and mastery of the medium. However, it's possible for a technically perfect image to leave me "cold", especially if it doesn't convey a certain something: an original, compelling story or viewpoint, a unique perspective that presents me with a new way of looking at the world. A great image story takes me beyond the frame and no matter how many times I return to it, I'll still feel engaged and discover something new.
Any last top tips for entrants into this new special award?
Nettie: Ask yourself why you want to share this story with the world. Great images and stories touch us emotionally. It may sound obvious, but spend time thinking about your shots. Smartphone photography isn't all click and run.
Think about whose perspective you're telling the story from. Maybe you could get a waterproof cover for your phone and show us what's going on right inside your garden pond. Set up your mobile and tripod on a bedroom window and make time lapse images or stories with a bird's eye view.
Using apps to shoot or process is fine, but don't rely on them to carry your images. Some apps automatically apply a frame or border to a shot but they can overpower an image or distract from the content so it's usually better to crop them off.
And don't underestimate the number of really awesome things that you can discover right on your doorstep. Is there a natural habitat near you that is threatened by development or pollution? Or maybe there's a gardening or conservation group doing something important in your area.
Dan: A simple tip, but If your camera and app support volume-button-trigger, use it instead of jabbing at the on-screen shutter. You'll get sharper images if you can gently squeeze a shutter button rather than tapping on an LCD. This also works with the sound-up button on your head phones (+).
ABOUT THE CONTRIBUTORS
About Dan
Dan Burkholder was one of the first photographic artists to embrace digital technology in the early 1990s. True to his love of the traditional photograph, Dan uses digital technology to build images that still look and feel like real photographs.
Dan lives in New York and has taught classes and workshops at the School of the Art Institute of Chicago, the lnternational Center of Photography in New York, the University of Texas at San Antonio, the Museum of Photographic Arts in San Diego and others. Active with the Texas Photographic Society for many years, he is currently serving on the Advisory Board for this organization.
Dan's book iPhone Artistry is available now on Amazon.
About Nettie
Nettie Edwards is an artist, designer, genealogist, digital scrapsmith and collage artist based in Gloucestershire, UK.  Her photos have been widely featured, exhibited and awarded in many exhibitions and competitions and she has led many photography workshops. In 2013, Nettie was the first smartphone photographer to be exhibited at the Fox Talbot Museum in Wiltshire, considered the birthplace of photography. At the ax3 American Aperture Awards Nettie won the Mobile Landscape, Seascape and Nature and Mobile Video and Moving Image categories, as well as the Mobile Photographer of the Year title.
http://lumilyon.wordpress.com/