A story in six images - part two
22 January 2014 posted by: Rosie Pook, WPY Comms Officer
In the concluding part of our blog exploring the art of wildlife photojournalism, we catch up with award-winning photographers Steve Winter and Daniel Beltrá, and National Geographic senior editor Kathy Moran, for their insight into the world of storytelling through photography.

Do you have any tips on strategy for potential entrants to the Wildlife Photojournalist of the Year award?
DB: Team up. If you treat people well and share your skills, there's a good chance you'll gain people's trust. You could, perhaps, barter your work in exchange for access (but don't give your work away for free, because if you don't value it, who will?)
A friend of mine spent five years photographing forest fires in Spain, collaborating with the fire brigade and sharing his images. After five years, they offered to train him up as a fire-fighter so he could join them on the front line, in full fire-fighting gear and right at the heart of the action - not to fight fires, but to photograph them.
SW: Expand the way you photograph wildlife. If you're always taking tight shots, for example, pull out and look at the wider environment. Or if you're always waiting for that key moment (a kill, a pounce, a dive...), try to find different things going on.
Even if you just turn around, you might see something that reveals more about what's going on. For example, I can stand at the edge of the best tiger reserve in India (Tadoba National Park), and if I turn 180 degrees, I look down on a coal mine that is one of the biggest holes in the ground I have ever seen. The story is less about the tigers than about the incredible pressure the park is facing from the thousands of miners who have recently moved here.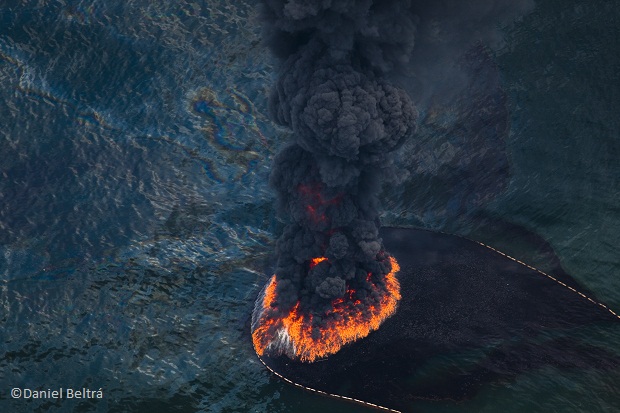 Daniel Beltrá's image From sea to air, from his 2011 winning photostory The price of oil.
DB: It's also important to look at what others have done. Go to exhibitions, look through books, and check out the photojournalism winners from previous competitions. Educate yourself. Which images work? Which images excite you? Why? What would you have done differently?
SW: And you might have to be tough on yourself. I can't do a tiger story without, for example, the issues people face living with predators. So I will spend some time deliberately not going into a reserve to look for tigers and instead go to a village. Of course it's hard if others come back and say 'You won't believe what you missed!', but although I may have missed the best tiger sighting, I know that I haven't missed a critical human part, without which any story about tigers cannot be complete.
What pitfalls should people watch out for?
KM: Remember that your story is not meant to be a portfolio of great single images, (members of a pride of lions, for example). And it's not a one-dimensional timeline of a natural history event (e.g. lions making a kill). That's not to say that you can't have a natural history focus, but it's not enough simply to follow a male lion for a year, for example. You need a story - the highs and lows of his political career within the context of his pride and the broader environment, the story arc of this particular character within his social, physical and environmental context.
SW: Fear! A lot of photographers are reticent, scared almost, about photographing people. But humans are part of the story, and we can't separate them from wildlife. You're going to need to talk to people, and you're going to need to photograph them, so you need to try to think of people just like you would any other photographic subject. Start by talking to and photographing your local shop-keeper or your aunt, whatever it takes to build your confidence.
'Humans are part of the story too', says Steve Winter. Image from Steve's 2012 winning portfolio The Tiger's Tale.
What would you say to anyone thinking of entering this category?
DB: There are loads of really important environmental stories out there. Getting them is often the result of a cocktail of good luck, ingenuity and creativity, but you need to work hard, too.
SW: Remember what you are trying to do, and remember your responsibilities. You wouldn't go to a bombed-out village in a war zone and come back only with images of smiling children playing in the rubble; that would be a disservice to everyone. It's the same with wildlife photojournalism.
KM: I urge anyone who is interested to commit to developing their skills. Few environmental stories are simple, but many need to be told. I would strongly encourage people to enter as it's critical that we all support the photojournalism category. If someone out there can create something really dynamic, and it wins, it's going to reach a global audience.
'Few environmental stories are simple, but many need to be told', says Kathy Moran. Image from Mark Leong's story 'It's just an animal'.
And your final take-home point?
DB: Wildlife photojournalists are in a position to find out, witness, document and share what is really happening, so be persistent. If you've got an idea, but you meet with resistance, keep trying to find other ways to get access to the story you want to photograph, or to the people who can help you. Don't give up!
SW: Think of yourself as a photojournalist, not as a 'wildlife' photojournalist. And think of people as part of the environment, not separate from it. Human animals are after all as much part of the story as any other animal. The world is in dire need of good story-telling, so give yourself an assignment, and go for it.
KM: If you can understand these two concepts - story and context - then your images will really stand out from the crowd.
ABOUT THE CONTRIBUTORS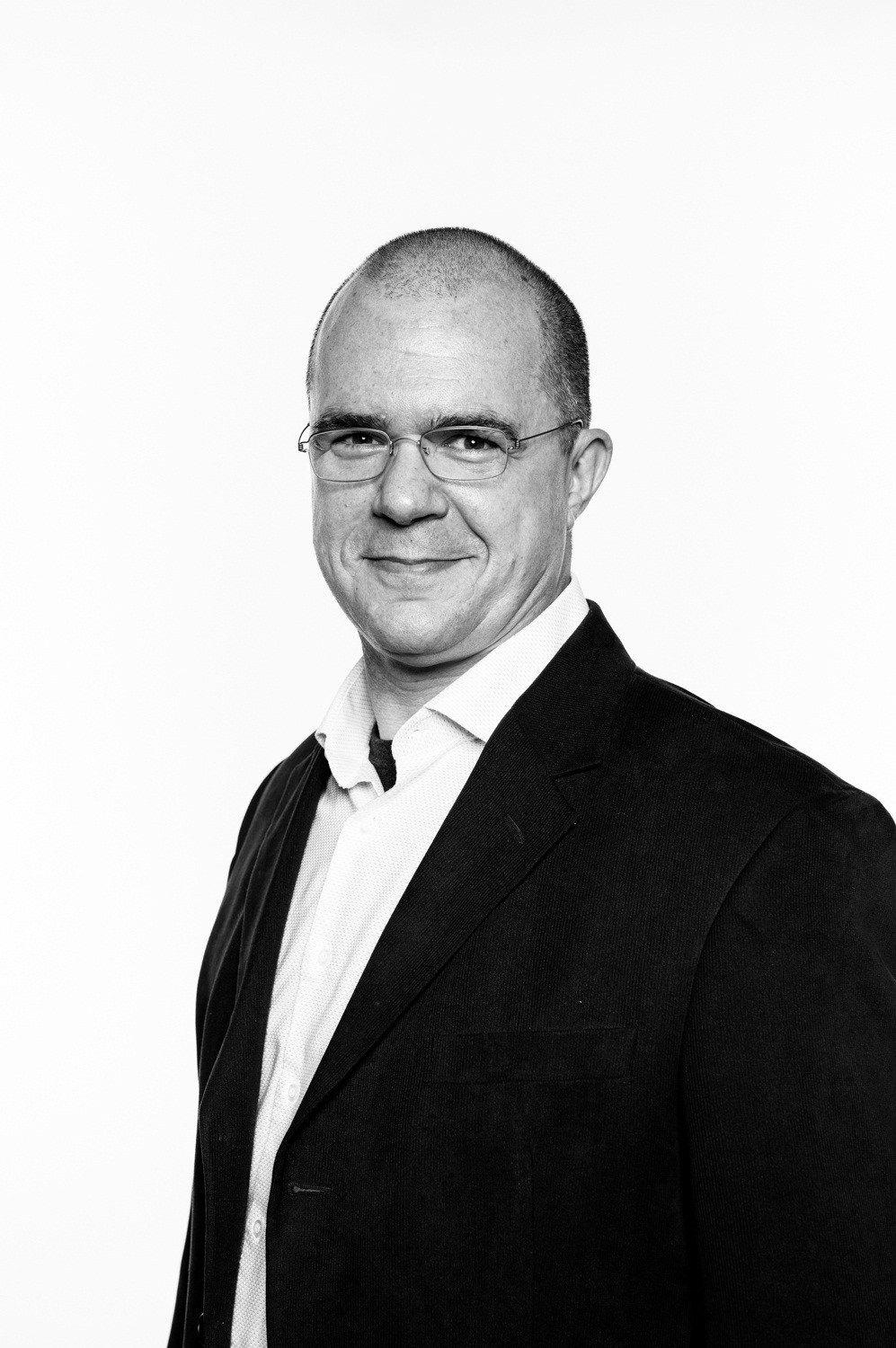 Daniel Beltrá
Daniel is a highly-awarded photojournalist, specialising in conservation and environmental photography, and is best known for his large-scale images shot from the air. http://www.danielbeltra.com/
Kathy Moran
Kathy is a multi-award winning picture editor for National Geographic and has been producing feature stories about terrestrial and underwater ecosystems since 1990. Kathy has edited more than 200 stories for the magazine.
Steve Winter
Steve has been a National Geographic photographer for almost two decades, covering a multitude of subjects for the magazine, including life along Myanmar's Irrawaddy River and snow leopards in Ladakh, India. He has won multiple awards for his work. http://stevewinterphoto.com/
iLCP
Steve Winter and Daniel Beltrá are fellows of the International League of Conservation Photographers (iLCP), Kathy Moran and Daniel Beltrá also sit on the Board of Directors at the League. For more information on iLCP's mission visit http://www.ilcp.com/