Macro magic
08 January 2014 posted by: Rosie Pook, WPY Comms Officer
If you're thinking of entering Wildlife Photographer of the Year, don't overlook the tiny animals: they're just as fascinating as the big ones, says this week's guest blogger, Dr Emanuele Biggi. Emanuele has travelled the world photographing small species to raise awareness about their role in the health of ecosystems.
Invertebrates comprise the vast majority of all living animals, and they're among the most interesting and studied animals on Earth. I remember vividly the first time I watched a Portia spider in Africa moving like a miniature stalking machine. Or the time I first set eyes on an endangered Madeiran wolf spider (Hogna ingens) in the remote Deserta Grande island, the only valley on Earth where the species is found.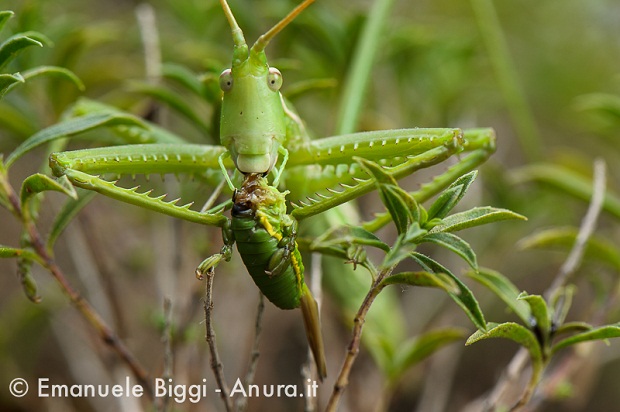 Tiny animals are just as fascinating as big ones, says Emanuele
I am passionate about 'microcosm' animals, about conservation, and about images that show science at work. Here's my two cents' worth about how to explore and discover the wonderful world of small wildlife.
My first and most important rule is this: know your subject. Learn about its life, its behaviour and where to find it. I can't emphasise enough how important this is, because it's the only way you'll come out with brilliant and original images.
Start out photographing common subjects. The advantage of doing this is that they are everywhere, and you are likely to know a bit more about their behaviour and habitat, which will be an advantage.
Keep up with what's going on scientifically. I once noticed a strange snail in Croatia, but walked right past it. Later, I read a scientific paper and discovered that it was a very interesting carnivorous species, and I kicked myself for not having read that paper before.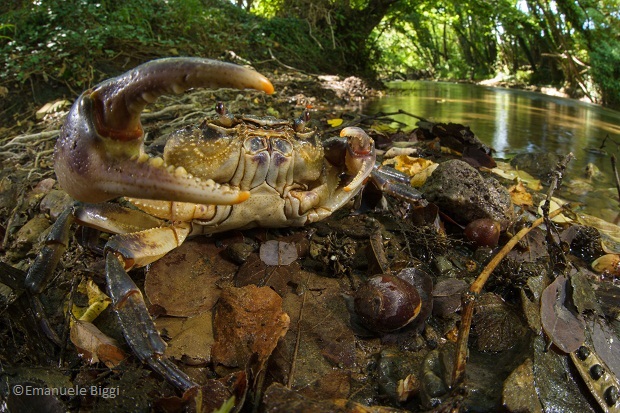 Know your subject and you'll come away with original images, says Emanuele, like his photograph of a freshwater crab adopting a striking pose

If you're working with scientists, learn how they approach their research, and be nice! Promise to give them some of your images for their papers in return for their time, expertise and for giving you the opportunity to photograph their work. Don't forget your side of the bargain.
Experiment with different techniques. I love to use the classic 105mm macro lens because it's among the best lenses you can use for macro work. But because of the lack of depth of field - and therefore the lack of background environment - I do always push myself to try something different. I often use wide angle lenses such as the brilliant Sigma 15mm f2.8 lens or similar ones that have both a very short minimum focusing distance and a medium to large reproduction ratio. By working with a short aperture and good illumination, I can get the wide angle macro shots I need to show subjects within their natural habitats.
Illumination is another big consideration. I love to use flashlights, sunlight or a mixture of the two when possible. I also love to backlight my subject, to paint its edges with light and have it stand out from the background, but I try not to overdo the artificial light in wide-angle shots.
A good tripod that can get really close to the ground is a great investment. It will be priceless if you need to work in low light because you can use it to hold flashes when you are alone.
Last but not least, use your imagination. Pretend you're a movie director and build a story around your subject. Single images can disappear fast from a viewer's mind, but (good) stories will remain, and this is critical from a conservation point of view. Ideas are more important than data or equipment.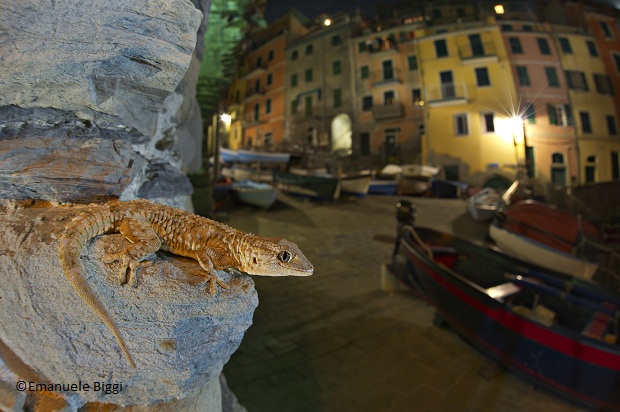 This image of Emanuele's was Highly Commended in the Wildlife Photographer of the Year 2011 competition
If you follow my advice, you should enjoy a rewarding insight into a truly magical and awe-inspiring world. You'll find that it is packed with millions of tiny, precious lives - wonderful animals playing critical roles in the ecological mosaic of the planet - and full of opportunities for great images and brilliant stories.
Dr Emanuele Biggi
Bio
Dr Emanuele Biggi's articles and pictures have appeared in various publications including BBC Wildlife magazine, Geo, Focus, Terre Sauvage and Science Illustrated. He is also a television presenter and scientific advisor on biodiversity and conservation. Visit Emanuele's website at http://www.anura.it/