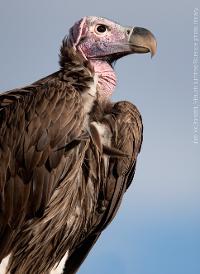 Lappet-faced vulture (Torgos tracheliotus).
Examining the inadequate evidence available, some scientists suggested dodos were related to cuckoos, others to chickens, ostriches, penguins, snipe, ibis, cranes or eagles.

Even master taxonomist Richard Owen was convinced they were descended from vultures. Owen was so determined to be the first to solve the mystery he resorted to cunning means.