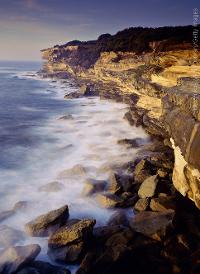 Cape Solander, Botany Bay National Park, Australia.
After weeks of searching, they instead found Australia. The first Europeans to chart the eastern coast, they marvelled at the extraordinary wildlife.

Banks and his assistant Daniel Solander collected so many plants at their first landing site near what would become Sydney, Cook named it Botany Bay. By the end of the voyage, they collected more than 30,000 plants and 1,000 animals.