Tuojiangosaurus
Tuojiangosaurus
Pronunciation:

too-YANG-oh-sore-us

Name meaning:

'Tuo River lizard'
Type of dinosaur:

Length:

7.0m

Weight:

1500kg
Diet:

herbivorous

When it lived:

Late Jurassic, 157-154 million years ago

Found in: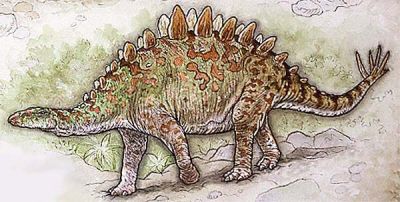 Taxonomic details
Taxonomy:

Dinosauria, Ornithischia, Genasauria, Thyreophora, Stegosauria, Stegosauridae, Stegosaurinae

Named by:

Dong, Li, Zhou and Zhang (1973)

Type species:

multispinus
The nation's favourite dinosaur is back for a short visit and sharing memories of nature from across the UK.
Free installation. Now open.