Borogovia
Borogovia
Pronunciation:

bor-o-goh-vee-a

Name meaning:

'borogove'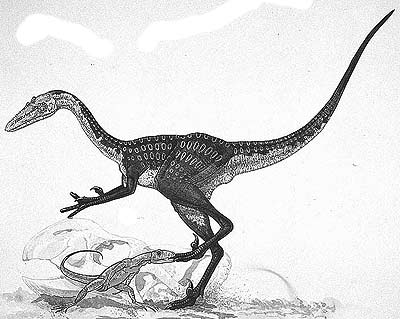 Type of dinosaur:

Length:

1.5m
Diet:

carnivorous

When it lived:

Late Cretaceous, 84-65 million years ago

Found in:
Only partial hindlimbs of this dinosaur have been found, so reconstructions are speculative. It was named after Lewis Carroll's borogoves from the poem Jabberwocky, published in 1871.
Taxonomic details
Taxonomy:

Dinosauria, Saurischia, Theropoda, Neotheropoda, Tetanurae, Avetheropoda, Coelurosauria, Tyrannoraptora, Maniraptoriformes, Maniraptora, Paraves, Eumaniraptoria, Troodontidae

Named by:

Osmólska (1987)

Type species:

gracilicrus
Find out the many ways you can join Dippy the Museum's famous Diplodocus cast on his natural history adventure.