2007: One Earth Award - Winner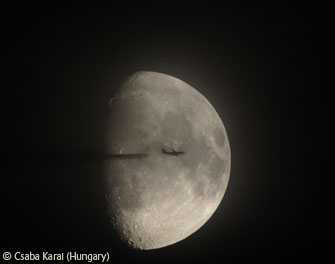 Csaba Karai
Enlarge image
The jet trail
Csaba Karai (Hungary)
The jet trail
Canon EOS 20D + 500mm f4 IS lens and 2x teleconverter; 1/50 sec at f8; ISO 800; tripod.
View other winners in this category



Special awards Polar meltdown Arne Naevra

View



Special awards The nature of humans Angie Scott

View
Search the online gallery
Enter a keyword to search for images from the 2007 competition
Wildlife Photographer of the Year is co-owned by the Natural History Museum and BBC Worldwide.
All intellectual property rights in the Wildlife Photographer of the Year competition images are retained by the photographer. Any reproduction of the images without prior written consent will constitute an actionable infringement. For information regarding permission to use competition images please email us.