2006: Wildscapes - Runner-up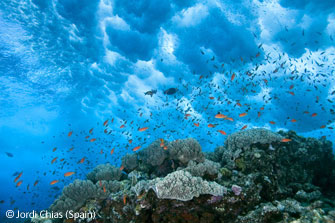 Jordi Chias
Enlarge image
Sky and reef
Jordi Chias (Spain)
Sky and reef
Nikon D70s with Nikkor 18-70mm ED-Dx lens; 1/160 sec at f6.3; 200 ISO; Hugyfot housing; Inon flashlights.
View other winners in this category
Search the online gallery
Enter a keyword to search for images from the 2006 competition
Wildlife Photographer of the Year is co-owned by the Natural History Museum and BBC Worldwide.
All intellectual property rights in the Wildlife Photographer of the Year competition images are retained by the photographer. Any reproduction of the images without prior written consent will constitute an actionable infringement. For information regarding permission to use competition images please email us.