Season's greetings! As is tradition, here I am again at the last minute with my top ten Museum gifts for this year. There are still a couple of days before last orders for guaranteed Christmas Day delivery (that's on 18 December for most products heading to UK mainland addresses, 16 December for unframed prints).
So, if like me you're nowhere near prepared for Christmas, rest assured that you're not alone, and hopefully my favourite festive gifts can provide a glimmer of inspiration. Here goes:
It may not be our most accurate dinosaur toy (our models are approved for accuracy by our own palaeontologists). But, its huge feet, soft fur and novelty roar make it perfect for your prehistoric toy menagerie. No good playroom is complete without one. Lots of adults buy them too – apparently we're all big softies at heart.
9. Art of Audubon prints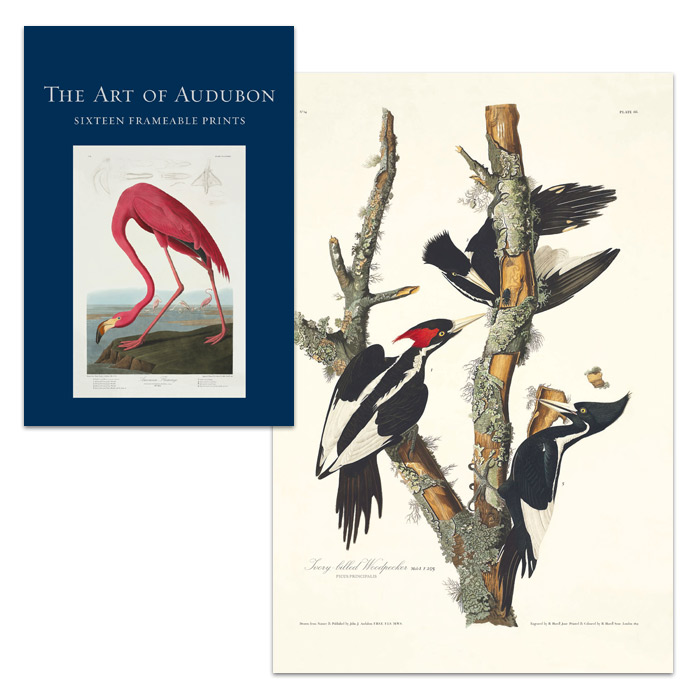 Before we reproduced one of our own copies of the most valuable book ever (Audubon's The Birds of America fetched $7.9m at auction), it was very hard to come by a decent quality print of the amazing illustrations from Audubon's masterpiece. Now, for a fraction of the auction price, you can own 16 reproduction prints from the book. Sorry, I mean give them away as a gift, of course…
8. Elephant poo-in-a-box
How could I not address the elephant in the room? It's the controversial present that your secret Santa recipient will never forget. Elephants living in UK zoos and safari parks kindly donate their (odourless) poo for this product. And, though proceeds help support elephant conservation - I'm sure the elephants won't be offended if the product isn't for you – after all, they have a thick skin.
7. Human skull mug
What's not to love? With a touch of goth chic, an artsy design and using an illustration from the Museum's own natural history art collections, this mug is special. And, there's more where that came from – watch out for other cool gifts that take inspiration from the Museum's vast collections. It's a gift that could either be received with delight, or a mild sense of foreboding -  truly versatile.
6. Dinosaur colouring book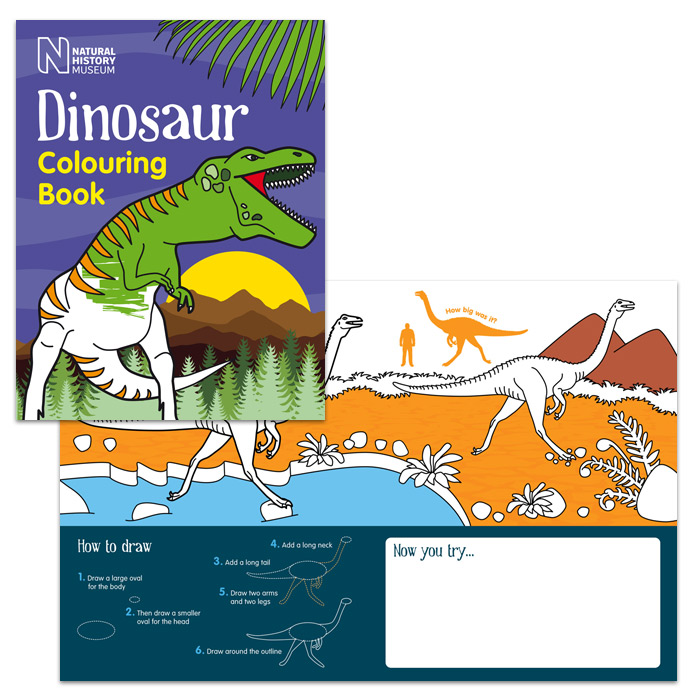 Scientists are only just beginning to work out the colour of dinosaurs. Before they make any more progress, take advantage and daub the dinos in the hue of your choice, in our fun new colouring book. All facts within have been approved by our palaeontologists. Just add paint…
5. Shoal of fish tea tray
Watch the facial expressions on your coffee morning guests when they see this. The colourful critters decorating this fish tea tray are (modified) glass perch. Scientists dissolve their muscles using an enzyme, then dye the remaining cartilage blue and make the bone go red to help study them. Little did they know the interesting kitchenware gifts they would spawn in the process...
4. Wildlife Photographer of the Year 2013 pocket diary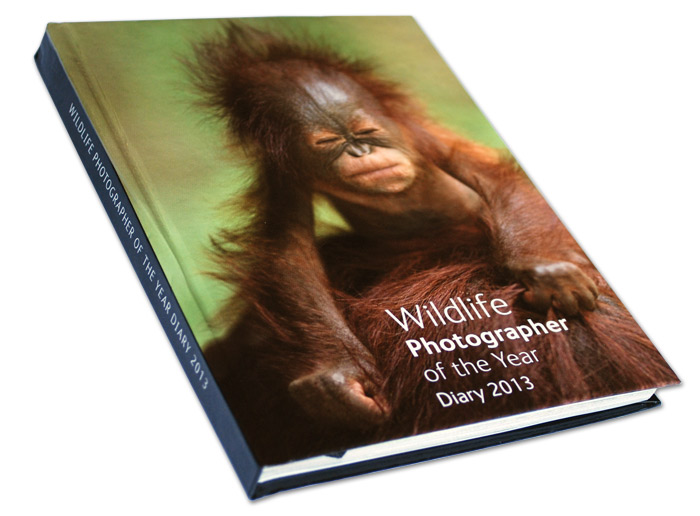 Tough, hardback cover... Fits into almost any bag, pocket or purse... Irresistibly cute baby orang-utan on the cover.... Strewn with beautiful pics from Wildlife Photographer of the Year exhibitions... It's the fail-safe gift that will delight any nature-loving recipient, from youngster to pensioner.
3. Pocket microscope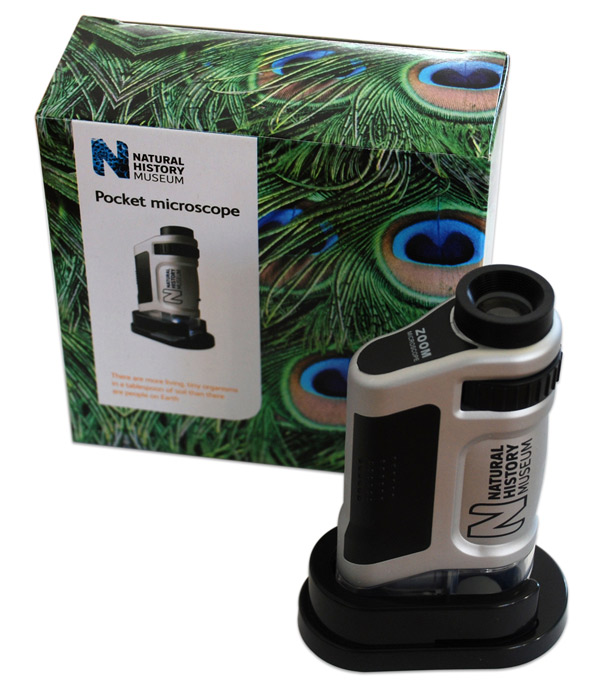 On closer inspection, this is probably the perfect stocking filler for curious youngsters. The microscopes are ideal for examining everyday household stuff – hairs, ants, food crumbs – for revealing their finer details. Could your little one be the next Alexander Fleming or Rosalind Franklin? Put a microscope in their mitts and find out. A great, educational toy, and lots of fun too.
2. Fluff-up print on demand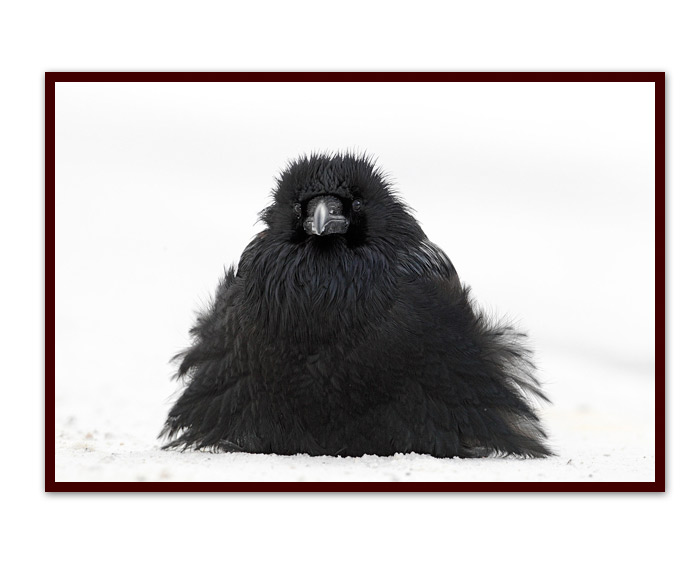 One of my favourites from this year's print range is this eye-popping black and white portrait, Fluff-up by John E Marriott. It's such a striking image that it never fails to make people stop and look. We're really pleased with the quality of the prints and, for the right person, this one would make a sensational gift.
1. Portfolio 22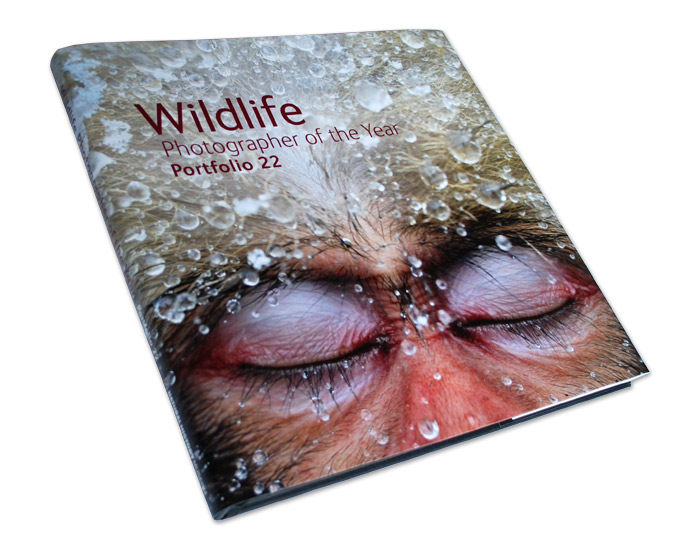 Seen our latest edition of Veolia Environnement Wildlife Photographer of the Year? If not, shame on you. Either way - you can enjoy all 100 photos in this fantastic book. It's another versatile gift that would please pretty much anyone. From landscapes to dramatic and sometimes humourous animal portraits, photojournalism and abstract views of the natural world, there's an amazing array of images to keep eyes entertained well into 2013.
I hope you enjoyed my selections. For more gift ideas, check out our festive shopping guide or pop along to our shop to browse the full range of gifts available online. Merry Christmas!
Matt, online shop editor
2460 Views
0 Comments
0 References
Permalink
Tags: poo, gifts, shop, products, dinosaur, cuddly, toy, prints_on_demand, elephant, toys, prints, christmas_gifts, poo_in_a_box