World cup crazy!
Mindy, Thursday 24 June 2010
Temperature: -34.5°C
Wind speed: 0 knots
Temp with wind chill: approximately -34.5°C
Moonrise: above horizon
Moonset: above horizon
You'd think that an international soccer (sorry, football) championship over 5000km away would be the last thing on our minds here in the Antarctic – but that can't be further from the truth! FIFA World Cup mania has solidly hit Scott Base, the New Zealand Antarctic research station. The marvels of modern technology ensure that matches are available via satellite, so we are able to catch every game we want to see. More specifically, we are interested in following the 'All Whites', the New Zealand national team. While many of us wintering at Scott Base are from countries other than New Zealand, we are united in our support of this Cinderella team.
It's amazing that the love of a sport like soccer (sorry, football) can transcend nations and even centuries of time. Apparently even Captain Scott and the lads of the British Antarctic Expedition were quite into the game, playing as often as they could until they lost the light. Current day Ross Island inhabitants are fortunately able to play indoors every week in a small gymnasium at McMurdo, the nearby United States research station.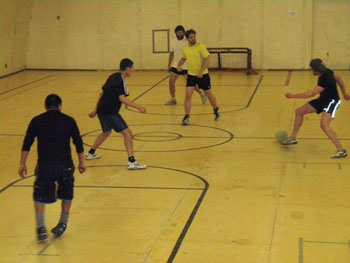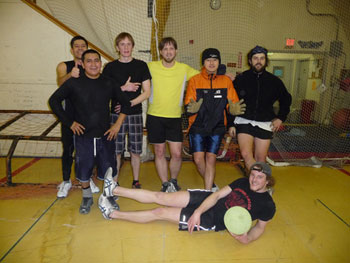 Here at Scott Base we'll continue to watch the FIFA drama unfold. The All Whites are having a great tournament and we wish them all the best. We'll definitely be watching their upcoming match against Paraguay. Go All Whites!