Puzzling objects
Jane, Thursday 10 June 2010
Temperature: -32°C
Wind Speed: 15 knots
Temp with wind chill: -45°C
Sunrise: None
Sunset: None
While conserving objects from Captain Scott's 1910 expedition base at Cape Evans, we recently found a number of objects made of layers of wood. We are often fortunate enough to see the objects we are conserving in historic photos from the expeditions, which can help us identify them or associate them with a particular activity. Unfortunately, this is not the case with these elusive objects. Some of them had what appeared to be a bellows at one end and a paper diaphragm inside.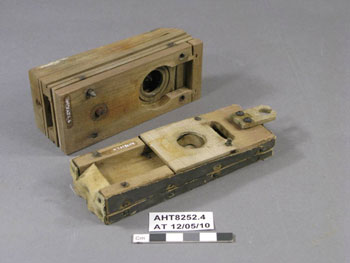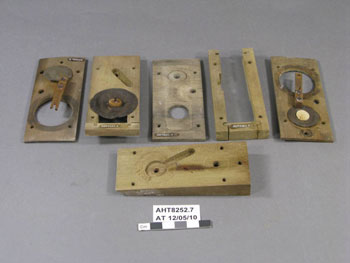 We pondered over their function in the lab, consulted experts and even asked some of the guests on one of our open evenings. But, we are still not sure. It has been suggested that they may be part of the telephone system installed at Cape Evans which connected the hut to Discovery Hut (the expedition base associated with Captain Scott's 1901 expedition at Hut Point) and two of their scientific observation posts. Another suggestion was that they could be parts of one of the two pianolas brought to the Ice.
Could the objects be from the pianola?
We would welcome any suggestions as to what they could be, as we are at a loss!