Lighting up the dark
Nicola, Friday 4 June 2010
Temperature: -27°C
Wind Speed: 10 knots
Temp with wind chill: -37°C
Looking out of the windows at Scott Base, all I can see is darkness, and it's easy to think there is not much to see outside. However, during walks around the base a whole new world is opening up; a negative one to that of the 24-hour daylight we experienced when we first arrived, but just as beautiful. On fine days the moonlight reflects off the snow and icy landscape, there are bright starry skies, and phenomena such as moon-dogs and auroras.
I'm finding that even with a modern camera, trying to photograph these subtle winter effects is difficult, but for Ponting (the photographer on Scott's British Antarctic Expedition 1910-13) it posed huge technical challenges. He overcame some of these by using long exposure times and by illuminating scenes and people with artificial light from chemical flash powders.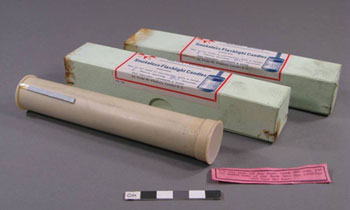 During the summer I had already worked on bottles of magnesium flash powder in the Antarctic Heritage Trust Reserve Collection at Canterbury Museum (See blog October 5th 2009) so this week I was amazed when I opened up a rusty tin from the darkroom at Cape Evans to find a single remaining flash candle in perfect condition.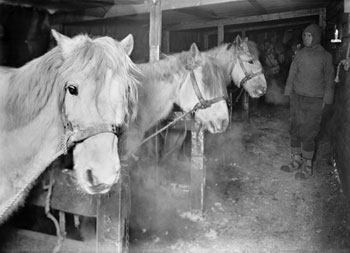 During the winter of 1911 Ponting took many stunning images of the landscape and members of Scott's expedition working, using flashlight powders and candles; I'm just hoping to come away with a couple of good photos to remind me of my stay here on the ice.