There is light
Emily, Monday 20 July 2009
Weather today: clear sky, full moon, -50 to -24°C, 10 knots of wind
When my family and friends learned I was going to spend 6 months experiencing the Antarctic winter, their main concern was how I would survive the cold and 24 hour darkness. People gave me all the tips they could think of with the hope I would return home safe and sound, both physically and mentally.
Regardless of how challenging people said it would be, I actually looked forward to 24 hour darkness. I believed that moonlight, auroras and night skies would be just as wonderful as sunlight.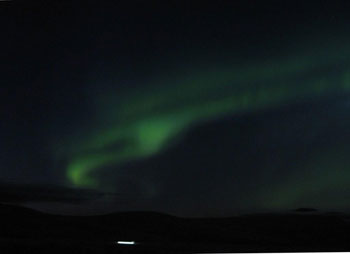 I have to admit, it was a bit difficult to get up in the morning back in May when daylight started to disappear. Luckily, I got used to it pretty soon and I now find I don't mind the darkness at all.
Looking carefully at the sky, I know it is not really dark all the time. On clear days there is always dim light above the horizon around noon, giving the lower eastern sky a dark blue tint. And now that the sun will be back in just one month (from August to Sept), the dark blue is turning into a warm burgundy colour.
Occasionally these already beautiful scenes are lit up with an aurora dancing in the dark sky.
A lot of people are looking forward to the return of the sun, but I am not so sure I'm ready to trade these gorgeous sights for that big bright object in the sky….