Photography in Antarctica
Antonia, Monday 11 May 2009
Temperature -18.2°C max, -26°C min. Winds almost non-existent, about 5 knots, low cloud over Erebus, otherwise clear.
You may have guessed, from the number of photographs in our blogs, that photography is a popular pastime here in Antarctica. An attractive sky can prise even the most dedicated conservator from the depths of the lab to snap away, especially as the prospect of 24 hour darkness grows ever nearer.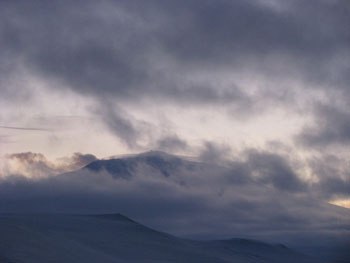 We are, naturally, not the first to discover the thrill of photography in Antarctica. Nearly a hundred years ago Herbert Ponting became the first professional photographer to visit the continent when he came here with Scott's Terra Nova expedition in 1911. He set up a darkroom in the expedition's hut at Cape Evans, which can still be seen today, and produced iconic photographs which are still some of the best taken of this cold continent.
It is always exciting for us, as conservators, to have the opportunity to work on objects we can identify from old photographs, so imagine my excitement when amongst some photography paraphernalia I discovered the 2 measuring cylinders from the photograph. Over the next couple of months we will do our best to keep photographing to give you some idea of the beauty of an Antarctic winter!