Liaoxiornis
Liaoxiornis
lyow-shee-or-nis

'Liaoxi bird'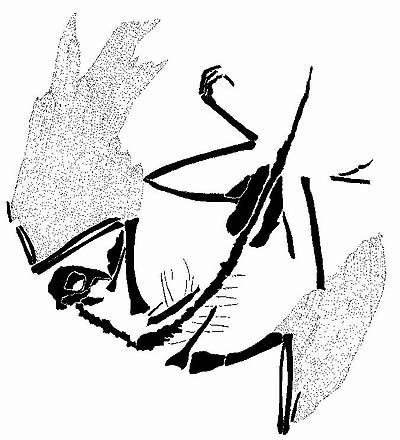 0.08m-long small theropod
Diet: carnivorous
Our knowledge of Liaoxiornis is based on a juvenile specimen. It was an early bird.
Taxonomic details
Taxonomy: Dinosauria, Saurischia, Theropoda, Neotherapoda, Tetanurae, Avetherapoda, Coelurosauria, Tyrannoraptora, Maniraptoriformes, Maniraptora, Paraves, Eumaniraptoria, Avialae, Ornithurae, Avibrevicauda, Pygostylia, Ornithathoraces, Enantiornithes
Named by: Hou and Chen (1999)
Type species: delicatus
Find out the many ways you can join Dippy the Museum's famous Diplodocus cast on his natural history adventure.