Jingshanosaurus
Jingshanosaurus
Pronunciation:

jing-shahn-oh-sore-us

Name meaning:

'Jingshan lizard'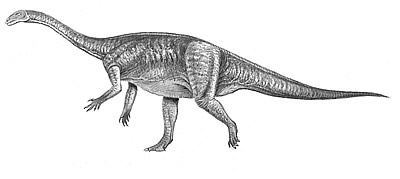 © Anness Publishing / NHMPL
Dinosaur description:

5.0m-long
Diet:

herbivorous

Country:

Period:

Early Jurassic, 205-190 million years ago
A complete skeleton and skull of Jingshanosaurus have been found. It was one of the last prosauropods.
Taxonomic details
Taxonomy:

Dinosauria, Saurischia, Sauropodomorpha, Prosauropoda, Plateosauria

Named by:

Zhang and Yang (1995)

Type species:

xinwaensis
Find out the many ways you can join Dippy the Museum's famous Diplodocus cast on his natural history adventure.