Camarasaurus
Camarasaurus
KAM-ar-a-sore-us

'chambered lizard'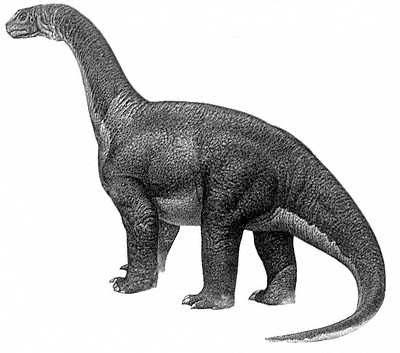 20000kg, 23.0m-long sauropod
Diet: herbivorous

Teeth: chisel-like, sharp, snipping teeth
How it moved: on 4 legs
Food: tough plant material
Camarasaurus used rows of close-set teeth to strip the leaves from trees and shrubs. Food was ground by stones in the stomach.
Taxonomic details
Taxonomy: Dinosauria, Saurischia, Sauropodomorpha, Sauropoda, Eusauropoda, Neosauropoda, Macronaria, Camarasauromorpha, Camarasauridae
Named by: Cope (1877)
Type species: supremus
Find out the many ways you can join Dippy the Museum's famous Diplodocus cast on his natural history adventure.